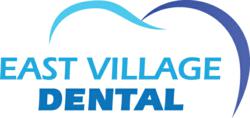 East Village Dental provides porcelain crowns in just one visit with CEREC technology.
Chicago, IL (PRWEB) November 21, 2012
The leading Chicago dentist, East Village Dental, is now offering free consults and second opinions for one visit crowns with CEREC technology. With over forty collective years of expert dental care between them, the dentists at East Village offer first rate cosmetic and implant dentistry including CEREC. For more information and scheduling call (773) 819-9191.
Normally, dental crowns require multiple visits for dental impressions and placement. With CEREC technology, however, porcelain crowns only require one visit. The certified dentists at East Village are able to virtually make an impression for the crown and have it fabricated in-house within an hour.
By eliminating a second visit, the overall expense and time required to obtain care is diminished considerably. The end result, though, is exceptional with regard to the durability, beauty and function of the crown placed.
Along with porcelain crowns, the East Village dentists are experts in the placement of dental veneers, bridges, bonding and dental implants. East Village has been placing dental implants Chicago trusts for decades, and is offering $500 the first implant placed.
East Village's exceptional dentists offer emergency dentist services in Chicago, which repair broken teeth, dentures and dental implants. The practice also performs emergency extractions along with non-emergency extractions, such as wisdom teeth removal.
Initial visits at East Village are being provided at $50 off, while the consults and second opinions for crowns remain free. The practice has numerous financing options for dental work, call (773) 819-9191.