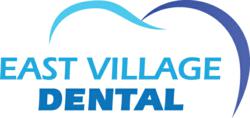 East Village Dental now treats patients in the evenings three days per week and offers $50 off new patient visits!
Chicago, IL (PRWEB) May 01, 2013
Premier Chicago Dentist East Village Dental is now offering extended hours multiple days per week and $50 off of new patient visits. On Mondays, Tuesdays and Thursdays the office remains open until 7pm. For more information and scheduling, call (773) 819-9191.
For over 20 years, East Village Dental has been providing quality treatments including general, cosmetic, emergency and sedation dentistry along with dental implants Chicago trusts. Drs. Gary Treinkman and Ben McWilliams have extensive experience in over twenty cosmetic procedures, ranging from same day crowns with CEREC to veneers, bridges, bonding and teeth whitening with Zoom and Britesmile.
The practice offers free initial consults and $50 off new patient visits. The extended hours make it very convenient for those who need to be seen after work. With the same day CEREC crowns, patients can receive treatment that normally takes two separate visits in just one. This saves time and money for patients.
For those patients who have dental phobia, which is 30% of the country, East Village offers dental sedation which reduces anxiety and allows a pain free experience. This allows the dentists to complete longer procedures and work on both sides of the mouth if necessary.
East Village offers complimentary dental implant consultations as well. Dental implants require an exceptional amount of skill to be done well. With over 20 combined years of experience, Drs. McWilliams and Treinkman are skilled at placing dental implants Chicago trusts.
For more information on the treatments offered at East Village Dental and to take advantage of the extended hours, call (773) 819-9191.