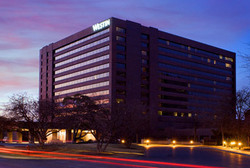 Chicago, IL (PRWEB) July 6, 2009
Join keynote speaker John Chirillo for a "Lunch & Learn" seminar where he will utilize the same firewall and wireless products that your organization has deployed in its environment, such as Cisco, Check Point, SonicWALL and WatchGuard, to demonstrate how standard configurations, despite having the latest security controls, are vulnerable to malicious attacks using free tools found on the Internet.
If you are interested in learning how to reduce your security costs by up to 30%, want to save time and resources in becoming and staying PCI, HIPAA, GLBA, SOX or FERPA compliant, or want to secure your systems from the latest threats and unknown attacks, then request an invitation to one of these exclusive free events on July 30th, August 6th, or August 13th.
Let ValCom help you learn how to make a safer and more cost effective IT environment for your business.
About John Chirillo
John Chirillo is an internationally renowned author and industry expert experienced in combating cybercrime, assisting organizations in responding to intrusions, theft of intellectual property, electronic discovery issues, and the widespread compromise of sensitive data. John has worked with the Department of Defense, FBI, and CIA, is endorsed by e-Crimes Congress, and has done technology forensics for a number of high profile cases.
About ValCom:
With over 25 years of customer success, ValCom's industry experience has provided companies with effective, long-term solutions for achieving optimal value from their IT organizations. ValCom offers the full scope of Strategic IT Sourcing and Professional IT Services, supported by the WebSPOC ITSM technology. For more information, please call 630.285.0500 or visit ValCom's website. All products mentioned in this document are registered, trademarked or service marked by their respective owners.
# # #