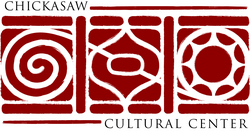 It is beautiful and provides an opportunity for us to tell the remarkable history of Chickasaw people.
(Vocus) July 19, 2010
Located on 109 acres of rolling hills, woodlands and streams adjacent to the Chickasaw National Recreation Area near Sulphur, Oklahoma, the Chickasaw Cultural Center is the culmination of a vision born more than twenty years ago. Set to open July 24, the center utilizes the latest technology, live demonstrations, ancient artifacts and natural outdoor spaces to tell the Chickasaw story.
"Chickasaw people have long dreamed of a special place to celebrate, embrace and share the culture and heritage which binds us together as a people," said Bill Anoatubby, governor of the Chickasaw Nation. "That dream has now become reality as we open a center which reflects the vision, imagination, resilience and spirit of the Chickasaw people."
Dreams of the center began more than 20 years ago and gained momentum over time. In October, 2000, more than 1,200 tribal citizens responded to a survey which asked for comments and suggestions regarding a Chickasaw Cultural Center. Language, beliefs, ceremonies, history and customs were among the most popular suggestions. Art and music, food and medicine, prominent Chickasaw men and women, and a living village with traditional dwellings were also mentioned.
Numerous informal requests by citizens were also considered during planning and construction. Building upon citizen requests, the cultural center utilizes live performances, high technology multimedia exhibits, and galleries as well as natural outdoor spaces to revitalize and preserve tribal culture for future generations.
"Chickasaws of all ages and from all walks of life contributed to the development of the center and the programming that will be available," said Gov. Anoatubby. "It is beautiful and provides an opportunity for us to tell the remarkable history of Chickasaw people.
"We want to not only preserve our history, but recognize that we have a living, thriving, growing culture to share with others."
Cultural Center Campus
The center features more than 96,000 square feet of indoor space, including an Exhibit Center, the Holisso Research Center, a large-format theatre, and an administration building.
An amphitheater, sky terrace, traditional village, and several water features, are featured on the grounds of the Cultural Center.
Inside the Exhibit Center, a replica of an 18th century Council House serves as an orientation theatre. The Council House will be more than 60 feet wide and will look similar to the buildings constructed in Chickasaw villages long before European contact in 1540.
Council houses were commonly used until the Removal of Chickasaws from their homelands in the 1830s.
Experiencing the culture
Exploration of the Chikasha Poya Exhibit Center begins in a waiting area which features colorful mosaic tiles, trickling water, and a domed ceiling.
Visitors hear the beginnings of the Chickasaw story in an orientation film shown in a replica of an 18th century Council House theater.
After the film, the projection screen rises and visitors walk beneath a rock ledge and over a stream into the Spirit Forest, a place where technology and theatrical effects mimic the natural sights and sounds of a forest to tell the ancient Chickasaw story.
Designers of the Spirit Forest made use of an intriguing blend of realistic forest elements, technology and theatrical effects to mimic the natural sights and sounds of a forest.
What is perhaps most striking when you enter the forest is the degree of realism of the physical components. Large grey boulders with splotches of green moss look, at first glance, as though they may have been trucked in directly from the forest floor.
Those boulders line paths which wind among ferns, grass, saplings and gnarled roots rising out of the earth to support massive tree trunks. A spring of water trickles over a boulder into a small stone pool which empties into a tiny clear bubbling brook.
But the physical elements of the forest are only the beginning. Designers of the forest have concealed projectors, theatrical lighting, infrared motion detectors, timers, speakers and other advanced technological equipment within various elements of the forest.
Stories of ancient ancestors, mounds and artifacts and the separation of the Chickasaw and Choctaw Nations are continued in separate galleries.
The interactive Removal area tells the story of the Chickasaw journey from the southeastern homelands to Indian Territory.
Visitors will experience the removal from the homelands to Indian Territory in a long corridor lined with sculpture of animals, people and vehicles. Changes in light will simulate the changing seasons and will recreate a moment in time during removal.
A rear-screen projection simulates clouds moving across the sky. Voices in the background whisper thoughts Chickasaws may have had as they travel from the woodlands of the homelands to the prairie of Indian Territory.
Another exhibit provides a glimpse into old Indian Territory. An exhibit featuring a representation of the trains the Dawes Commission used as offices while in the Chickasaw Nation will be presented.
Text, photos and objects pertaining to the pre-allotment and allotment periods will be interspersed throughout.
A variety of language learning stations are placed throughout the Exhibit Center. Touch a picture of an object, hear the Chickasaw word aloud and repeat the word into a microphone. Then hear your own voice speaking the Chickasaw word.
Visitors will also experience a stomp dance exhibit before returning to the main lobby of the Exhibit Center.
Sharing the story
Throughout the center, visitors will be encouraged to explore important aspects of Chickasaw life, including nature, spirituality, family, valor, learning and law through a variety of multimedia presentations as well as human storytellers and guides.
A large-format Anoli' Theater will feature a 40'x 60' screen and seat 350 viewers. The theater will serve as a venue to tell the Chickasaw story.
Sharing the Chickasaw story is not limited to the indoors. Outdoor spaces will feature rich native vegetation, indigenous stone and trails, all situated near a pond and Rock Creek.
Other outdoor areas will include demonstration gardens and a traditional life ways educational village featuring a number of traditional Chickasaw houses similar to those at Kullihoma. Areas will also be set aside for stomp dance and other traditional ceremonies.
"One important aspect of the CCC is that it is inclusive," said Dr. Amanda Cobb-Greetham, administrator of the Chickasaw Nation Division of History and Culture. "You don't have to be Chickasaw to benefit from a visit to the Cultural Center.
"Obviously, visitors have the opportunity to learn more about Chickasaw culture, but they also have the chance to learn more about Southeastern Native culture, which is also an important piece of American, Oklahoman, and Mississippian history."
A Taste of Culture
Located inside the Anoli Theater, the Aaimpa Café features an extensive menu including dishes inspired by traditional Chickasaw fare, such as pashofa, grape dumplings and Indian fry bread. Seasonal items such as possum grapes, wild onions and wild greens are also included on the menu.
The café will also incorporate other native recipes and selections such as rice and beans. Home-grown vegetables and herbs, grown in the Cultural Center greenhouse and demonstration gardens will be used in recipes. The indoor dining area can seat more than 200 people. An outdoor eating area, multipurpose room and catering kitchen is also available.
The Aba' Aanowa Sky Terrace will offer visitors a place to reflect and view the traditional village.
Traditional Chickasaw houses, including two summer houses, two winter houses, a large council house, a corn crib, a replica mound and a stockade fence are featured in the Traditional Village.
The grounds of the Chikasha Inchokka' Traditional Village will bustle with Stomp dances, stickball, storytelling, spirit lessons, language and cultural demonstrations and other traditional activities.
"The key to the Traditional Village and the Culture Center is not just to see things, but to do things," said Dr. Cobb-Greetham. "The Chickasaw Cultural Center offers visitors opportunities to embrace the Chickasaw culture in many different ways. For example, on any given day, visitors can learn about genealogy, history, stomp dancing, cultivating indigenous plants, stickball, arts and crafts, and the list goes on. In addition, we will be constantly updating our programming so that as we share our culture, we can grow together."
Walk the woodland trails complete with interpretive exhibits and hear the gentle sounds of nature. Landscaping features trees and plants indigenous to both the Chickasaw ancestral homelands and Oklahoma and foliage was meticulously selected to conserve water.
An academic resource
The Chickasaw Cultural Center is also designed to be a clearinghouse for study, scholarship and research of Chickasaws, and Southeastern tribal culture and history.
The Holisso Research Center will house an extensive genealogy collection, photo archives and historic papers and serve as a center for all citizens to research their lineage.
The study center will be the premier facility for Chickasaw research, as well as overall Southeastern cultural study. Benefits of the study center will be the expansion in the number of Native scholars, as well as an increase of knowledge among visitors, both Chickasaw and non-Chickasaw.
Situated adjacent to the Chickasaw National Recreation Area, the Chickasaw Cultural Center is located 10 miles east of I-35 on Charles Cooper Memorial Road in Sulphur.
For more information about the Chickasaw Cultural Center, log on to http://www.chickasawculturalcenter.com.
###