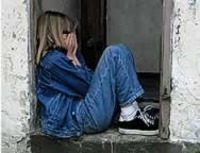 When parents take the time to learn and pass on positive parenting skills to their kids, they break the cycle of child abuse.
Reno, NV (PRWEB) March 31, 2010
April is National Child Abuse Prevention Month and with the economy still in a slump, parents are more likely than ever to lash out at their kids, particularly those who grew up in abusive homes. How can parents stop the cycle of child abuse? Below are five important tips.
5 Child Abuse Prevention Tips
1. See Children As Beginners. When parents lash out at kids, it is usually because they have unreasonable expectations for child behavior. These parents expect their kids to act like miniature adults. "The problem with this," explains Laura Ramirez, author of the award-winning parenting book, Keepers of the Children: Native American Wisdom and Parenting, "is that kids are just beginners. They don't come into the world knowing how to behave in different social situations. Instead of punishing kids (which only teaches them what NOT to do), kids need parents to teach them what to do, when and why."
The ability to behave appropriately is a function of development. Understanding child development is crucial for parents, which is why Ramirez explains it clearly in her book. She says, "When parents learn about development, they understand their children's capabilities. They do not set up their kids for failure by expecting them to behave in ways that are beyond their current abilities. For instance, if a parent takes her two-year old to a fine restaurant and expects him to behave like an adult, then she is setting up the child for failure and herself for frustration and overwhelm. Overwhelmed parents are much more likely to commit verbal and/or physical child abuse."
2. Be Aware of Triggers. Becoming aware of triggers is a good child abuse prevention strategy for parents. Most parents only learn about their triggers after a negative interaction with their kids. According to Ramirez, "When parents have lashed out at their kids, it's important to reflect and figure out what triggered this event. It could be something as small as a child's disrespectful look or tone or something bigger, like the destruction of an object that has nostalgic value to the parent."
When parents act on their triggers, she calls this "reactive parenting," which is very different from what she terms "responsive parenting," a style that she teaches in her book. According to the author, "By becoming aware of your triggers, you give them less power over you, so that over time, you can learn to rise above them. This is how parents can stop the cycle of child abuse. It is possible for any parent to overcome a reactive parenting style."
3. Take Timeouts When Stressed. When a child's behavior irritates the parent, taking a timeout is an excellent child abuse prevention strategy, but the parent must do this before the situation escalates. If the child is young, say, "Mommy needs some time to herself," place the child in a crib or playpen, then go to a quiet place, even if all that means is that the parent spends five minutes alone in the bathroom. Next, she advises to take three deep breaths. Imagine breathing in a sense of calm and releasing tension with every exhale. When the parent has calmed down, she can approach the child.
4. Take Responsibility For Overreacting. After parents realize that they have lashed out at their kids, they need to apologize. Ramirez recommends saying something like, "Mommy is sorry for yelling at you. There's no excuse for abuse." Then, she says, do something to reconnect and bring things back to neutral. Rather than buying the child a gift, spend time with him or her, doing something the child loves to do, like reading story books, playing tag, going for a bike ride or making a craft together.
5. Learn to Be Responsive. In her book parenting book, Ramirez talks about the difference between reactive and responsive parenting. All adults have triggers from their upbringing that set them off in their interactions with their kids. By learning what your triggers are and choosing not to act on them, even parents who were raised in dysfunctional families can learn to rise above their programming and become better, more loving parents.
"By following these steps," concludes Ramirez, "parents pass on positive parenting skills to their kids which break the cycle of abuse and is the best method of child abuse prevention. As parents learn what it means to act as the steward of a child—in the same way that Native Americans were stewards of the earth—they discover what it really means to be responsive parents and mature human beings."
Laura Ramirez is the author of the award-winning parenting book, Keepers of the Children: Native American Wisdom and Parenting. The book, which won a Nautilus award for books that "promote conscious living and social change," teaches parents how to overcome the negative aspects of their upbringing and raise children who are strong, happy, healthy and resilient. Ms. Ramirez is available for speaking engagements and radio, t.v. and print interviews. Contact her on her web site or by calling 775-815-2872.
###