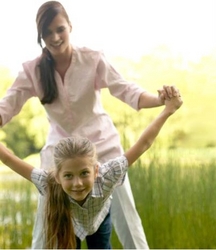 Chicago, IL (PRWEB) July 9, 2009
Child care is one of the very last areas in which parents make major changes in order to save money, but there are steps they can take to reduce costs without sacrificing the quality of the caregiver or the peace of mind that comes with knowing your loved ones are well taken care of. Sittercity.com, the nation's largest and most trusted source for in-home care, offers some creative child care solutions to help in this difficult economy.
Tip 1: Hire a Hybrid Caregiver - A hybrid caregiver costs less than hiring two separate employees. This multi-tasking caregiver could be a babysitter or nanny that also does some housekeeping or tutors your child in a certain subject. Never assume a current caregiver can become a hybrid. Instead, create a detailed job description for this new hybrid position that emphasizes caring for children as well as the other skills you are seeking with specifics on what will be required. Make sure to fairly compensate the caregiver for the additional workload. Post your job on Sittercity.com, where parents can select from more than one million child care, elder care, pet care, home care and tutoring profiles.
Tip 2: Enter Into a "Share Care" - Find a family with similar parenting styles who is interested in sharing a sitter or nanny while both sets of parents are away. Since the parents are sharing the sitter, each family pays around 20-35 percent less than an individual rate and the caregiver gets a little more from the combined families. So, if you typically pay $12/hour for a sitter to watch your children and your Share Care family pays $10 to watch their child, you could each cut back 30 percent and end up paying the sitter a total of about $15 per hour which, split evenly, cuts each family's hourly expenditure to $7.50.
Tip 3: Offer "Starter Pay" - Use a reduced rate offer as "starter pay" to a new sitter and create a schedule through which the rate will increase after certain points. This type of incremental raise helps you absorb the cost of child care while still getting the sitter to where she needs to be financially.
To find out the average hourly rate for babysitters in your area, visit Sittercity.com's Rate Calculator: http://babysitters.sittercity.com/rate_calculator.html. Simply fill in four quick fields -- your ZIP code, number of children, age of the sitter and her years of experience -- and the Sittercity Rate Calculator will provide you with the going rate based on the hourly wages offered through current jobs posted on the site.
About Sittercity.com
Sittercity.com, the inventor of online caregiving, is America's largest and most trusted online source for child care, pet care, senior care, housekeeping and tutoring. As the industry leader in online care, Sittercity has a network of more than a million caregiver profiles nationwide, and helps families and individuals across America find the perfect in-home care provider quickly, easily and safely. Sittercity's care seekers can use the company's four-step screening process -- which includes checking references, reading caregiver reviews, conducting interviews and reviewing background checks - to handpick their perfect match. Sitter profiles also come with photos, experience, training, certifications, availability calendars, reviews and more. The pioneer of its field, Sittercity has been featured by thousands of media outlets, including The Ellen DeGeneres Show, The View, TODAY Show, Good Morning America, The Early Show, New York Times, Wall Street Journal, and many more. Sittercity has also received 10 national awards, including a U.S. Small Business Administration award in 2006 from President Bush, and three international awards, including first place in the prestigious UPS "Out of the Box" Small Business contest. Sittercity's Corporate Program now serves a number of marquee clients, including Avon, Mastercard, FOX Networks, Pitney Bowes, and Monster Worldwide. For more information, visit the company Web site at http://www.sittercity.com.
###