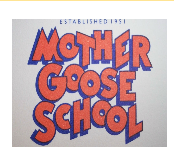 Part of our science discussions this month will be on glaciers and the water cycle
San Francisco, CA (PRWEB) April 13, 2012
The premier San Francisco child care center and preschool, Mother Goose School, is currently offering its children the opportunity to learn about "Aquatic Life," which is Mother Goose's April theme. During this month, students will learn about a variety of critters that live in rivers, lakes, streams and tide pools.
"Part of our science discussions this month will be on glaciers and the water cycle. We are also discussing salt water and fresh water differences, the physics of buoyancy and eggs!" Dana Hemberger of Mother Goose School said. "Do they float or sink in salt water? What happens when they are placed in a vinegar solution?"
The San Francisco preschool is very excited to announce that it will be replacing the old outdoor play structure with a new play system in early May 2012. The new structure will include a brand-new "pour-in-place" rubber mat.
"We are very excited about this project and will have photos of the new play structure on our display board at the school and posted online," Hemberger said.
Mother Goose School recently learned that many of its outgoing families are pleased with their kindergarten placements. Most, if not all, Mother Goose families were accepted into their top choice school.
One mother wrote, "We are so grateful to have had the opportunity to have our daughter be part of the Mother Goose Community. You have been integral in her learning experience on many levels and will always be a significant base in her life."
For more information about its April theme or Mother Goose School, call 415-221-6133 or view the school on the web at http://www.mothergooseschool.com. Mother Goose School is located at 334 28th Ave. in San Francisco.
About Mother Goose School
Mother Goose School is a well-established San Francisco preschool that offers a creative and educational child care facility for local children and families. With experienced teachers and professionals, Mother Goose provides quality services and personalized programs that place each child in an appropriate level upon entry. Students are separated by age and skill range, enabling each child to reach his or her potential in a comfortable environment.