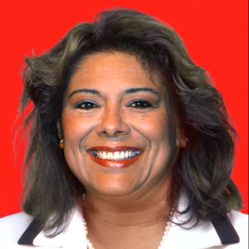 Child custody experts can provide your family peace of mind in complex and highly contested cases!
Orange, Calfornia (PRWEB) April 09, 2013
Expert Child custody attorney in Orange County Bettin Yanez puts it in simple terms, "a 730 Evaluation is a psychological examination administered by a skilled psychologist, psychiatrist or marriage and family therapist that will score and explain the exam results in contested child custody cases in California."
A 730 evaluation is exercised under the California evidence code. The family law court may order that a 730 evaluation be performed if particular facts would be critical to the contested custody case. Moreover, either party may demand that a 730 evaluation be administered in order to bring together validation or witness evidence.
The 730 evaluation may entail several interviews as well as a psychological study. Questions and answers meetings are held with all adults who are engaged with the child, this will consist of parents, grandparents, stepparents and sometimes other family members; additionally, it can involve teachers, friends or anyone who has played a significant role in the child's life.
Bettina Yanez states that 730 evaluations are common in highly contested cases where the parties build thought-provoking accusations implicating issues of domestic violence, child abuse, sexual abuse, substance abuse, move aways or mental uncertainties; therefore, the family law court may need the help of a skilled professional. The professional will focus on what is in the best interest of the child.
The family law court will supply the evaluator a very precise order, which explains the specific matters the court needs addressed.
Once the evaluator is chosen the parties will then be ordered to set an appointment and work together with the evaluation procedure by means of making the child accessible. A 730 evaluation can take 60 to 90 days to conclude and the fee can fluctuate. The parties will have to complete an income and expense declaration, which will be utilized by the court to decide how to assign the cost of the 730 evaluation among the parties.
The Child custody attorney in Orange County has also produced " custodia de los hijos y regimen de visitas" a Spanish version of the child custody 730 evaluation video for the Hispanic community.
About: Bettina Yanez & Yanez & Associates
Yanez & Associates is a California Family Law Firm that handles a variety of family law cases such as, divorce, contested child custody, child support, child visitation, spousal support/alimony, domestic violence, paternity, mediation, restraining orders, modification, prenuptial agreements, legal separations; property division/settlements. The founding attorney Bettina Yanez is a California Certified Family Law Specialist located in Orange County California.
Additionally, the firm provides legal assistance to individuals in cases involving juvenile defense, juvenile delinquency and expungements in Orange County, Los Angeles County and parts of Riverside County. To learn more about the Family Law Offices of Yanez & Associates call (714) 971-8000 or use the family law online contact form.