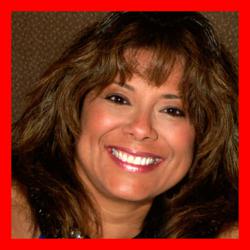 Child custody orders must be in the children's best interests.
Orange County, CA (PRWEB) June 13, 2013
Yanez & Associates child custody attorney, Bettina Yanez, launched a video titled, "California Child Custody Attorneys for Orange and Los Angeles Counties". Expert Child Custody Attorney explains the various forms of child custody.
Attorney Bettina Yanez produced a video explaining the various forms of child custody.
In the video attorney Bettina Yanez a Certified Family Law Specialist explains that a common issue in a dissolution of marriage (divorce) and domestic partnerships is child custody. Many clients are often worried of what the future has in store for their family. For instance, losing contact with their children.
The issue of child custody, is a problematic one that must be managed with grace and consideration. Whom the children reside with is a vital decision that will have a significant influence on all parties "immediate and extended family members".
Child custody matters necessitate that any orders involving custody are reached preserving the children's best interests. The California Family Code requires that the Judge take into consideration numerous aspects of the individuals' life, habits and life style that can intensify anxiety between the parents.
There are several types of Child Custody. For example, "legal custody" refers to issues dealing with health, security and well-being of the children. Whereas "physical custody" deals with whom the children shall live with. The parties can arrive at a friendly arrangement as to the type of custody that will fulfill the children's best interests.
Child custody can be maintained in the following ways:

Sole legal and sole physical custody
Joint legal and sole physical custody
Legal and physical custody can be shared
Physical custody may be shared by the parents; while one parent is granted sole legal custody
For the Spanish speaking community the Orange County child custody attorneys launched "Abogados de Custodia de los Hijos" a website that caters to the Hispanic community.
About: Bettina Yanez & The Family Law Offices of Yanez & Associates
Yanez & Associates is an Orange County Family Law Firm that handles a wide variety of family law cases such as, divorce, contested child custody, child support, child visitation, spousal support/alimony, domestic violence/abuse, paternity, mediation, restraining orders, modification, prenuptial agreements, annulments, legal separations; property division/settlements. The founding attorney Bettina Yanez is a California Certified Family Law Specialist serving the communities of Orange County, Los Angeles County and parts of Riverside County, California.
Additionally, the firm provides legal assistance to individuals in cases involving juvenile defense, juvenile delinquency and expungements. For a free consultation or to learn more about the Family Law Offices of Yanez & Associates call (714) 971-8000 or use the Family Law online contact form.