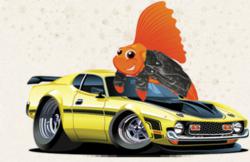 Chicago, IL (PRWEB) October 05, 2012
It is no secret that the U.S. had long ago shifted from a year-round educational system tone that favors summer holidays and breaks. In more recent years, U.S. schools have seen the additional of Federal holidays, which mandate a school's closing. RoadFish.com, a lifestyle website for men, makes the case that more U. S. schools should offering holiday closings to benefit the children and help them to expand their knowledge outside of the educational institution. The site outlines six reasons that U.S. schools should have more closings, while offering some valid arguments as to why their list is a solid one.
The article, which offers insightful personal commentary by RoadFish.com's Senior Editor on why U.S. schools should close more often, offers six reasons as to why students, parents, and schools can benefit from adding a few additional days for closings. The first reason the editorial offers in the decline in U.S. schools meeting the mark of a quality education. "During the 47 years that I have been alive, the quality of U.S. education has dropped. From what I've heard it had also dropped the 30 years before I was born," says RoadFish.com.
As an up-and-coming lifestyle magazine for men, RoadFish.com's articles offer sarcastic humor with valuable insight into today's cultural issues. The site offers posts and articles on subjects like dating for divorced men to fashion to where to get a free creditscore online or off. This most recent article can give parents—especially dad's—insight into other options for educating their children. Public schools are not the only option. With closing more schools in the U.S., parents may find better options for their child's' education.
About RoadFish.com
RoadFish.com lifestyle and finance magazine is an online men's magazine that commonly features articles on travel, lifestyle, and dating advice for men. RoadFish.com readers tend to be guys in their 30's and 40's, most of who have already set and achieved high personal goals for themselves, and are heading steadily towards a new goal. RoadFish.com men's lifestyle and finance magazine features stories on men's luxury items, vacation ideas, dating beautiful women, and information on managing budget and personal finances.