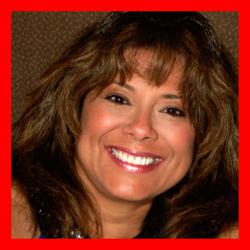 Child support in California may vary from the laws of other states.
Orange County, CA (PRWEB) June 14, 2013
Yanez & Associates child support lawyer, Bettina Yanez, launched a video titled, "California Child Support Attorneys for Orange and Los Angeles Counties," Expert Child Support Attorney explains how child support is established in the State of California.
Attorney Bettina Yanez produced a video explaining the laws pertaining to child support in California.
In the video attorney Bettina Yanez, a Certified Family Law Specialist, explains that child support in California may differ from the laws in other states. It is necessary to be mindful of the laws concerning child support in the state one lives in. Attorney Yanez states that both parents are accountable for the security and care of their children, in spite of a pending divorce.
The sum of child support will be contingent on all the aspects that the judge takes into account before deciding. The parents are given a chance of working out a reasonable child support payment plan as long as it is within the California guidelines. If the parties are incapable of reaching a reasonable arrangement, then they will be compelled to appear in court before a family law judge.
Anyone finding themselves in need of an additional explanation on the child support procedure, or merely require further assistance, it is advantageous to pursue the help of a qualified family law attorney in ones area. Many family law firms offer free consultations. A family law attorney can help one decide on a course of action.
Additionally, the attorney can offer options. The attorney will be able to walk one through the child support process, and help lessen anxiety, or doubt throughout the procedure.
The sum of child support ordered will be based upon the following:

The income of the parents
The number of children
The percentage of time that the Non Custodial Parent spends with the children
Mandatory job retirement
The number of exemptions claimed in one's tax returns
Health insurance premiums paid
Any hardships
Child care costs
When attempting to get an approximation of the amount of child support that will be ordered in California, it is possible to run some numbers online. The State of California provides a guideline-calculator. Please note, it will only calculate an estimated amount.
Some family law judges in the state of California will evaluate the parties' present professions, and also look at the potential earning capacity of the parties.
Merely, because one party wishes not to work at a particular job, or make more money does not mean this will be an exact indication of the child support ordered. The judge will look at the parent's earning capacity and order child support accordingly.
Bettina Yanez further explains that most child support orders are binding until the children reach the age of 18 or 19 if still a fulltime high school student. Child support can also be ordered for adult children with disabilities if they are unable to support themselves as a result of their disability.
In conclusion, if at any time one experiences a significant change in circumstances, one has the opportunity of returning to court to request a modification. The modification request needs to show a significant change in circumstance to warrant the reduction or increase of a court ordered for child support payments.
For the Spanish speaking community the Orange County child support attorneys launched "Abogados en California sobre manutencion del los hijos" a website that caters to the Hispanic community.
About: Bettina Yanez & The Family Law Offices of Yanez & Associates
Yanez & Associates is an Orange County Family Law Firm that handles a wide variety of family law cases such as, divorce, contested child custody, child support, child visitation, spousal support/alimony, domestic violence/abuse, paternity, mediation, restraining orders, modification, prenuptial agreements, annulments, legal separations; property division/settlements. The founding attorney Bettina Yanez is a California Certified Family Law Specialist serving the communities of Orange County, Los Angeles County and parts of Riverside County, California.
Additionally, the firm provides legal assistance to individuals in cases involving juvenile defense, juvenile delinquency and expungements. For a free consultation or to learn more about the Family Law Offices of Yanez & Associates call (714) 971-8000 or use the Family Law online contact form.