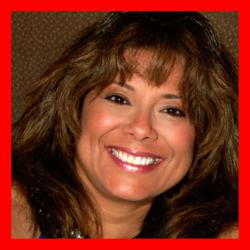 When formulating child visitation plans it is important that the order be specific and detailed.
Orange County, CA (PRWEB) June 17, 2013
Yanez & Associates child visitation lawyer, Bettina Yanez, launched a video titled, "California Child Visitation Lawyers for Orange County and Los Angeles". Expert Child Visitation Attorney explains how child visitation is established in the State of California.
Attorney Bettina Yanez produced a video explaining the laws pertaining to child visitation in California.
In the video attorney Bettina Yanez a Certified Family Law Specialist explains, when a family law judge in Orange County, California is deciding child visitation various elements will need to be measured. The family law judge will assess the parties and conclude whether supervised, or unsupervised visitation ought to be allowed.
The judge will in the end settle on, "what is in the child's best interest" when devising a child visitation schedule. If the judge senses the child's security is of concern, then supervised visitation will be arranged. Supervised visits will require that each time the parent visits with the child, an additional person will be nearby observing the visitation. The monitoring can be supplied by either, the opposite party, another person, or a person selected by the court.
When creating child visitation schedules it is essential that the order be precise and thorough. The more detailed the order, the lower the possibility that disagreement may transpire between the parties. In instances where conflict does occur, a precise and detailed order is one that is simpler to enforce by a peace officer. A number of families set up child visitation by employing an every other week schedule. Moreover, the visitation order should maintain the time for the pick-up and drop-off, as well as the location.
Attorney Yanez further states, sometimes when deciding on child visitation it is conceivable for the family law judge to grant "no visitation" to the parties. No visitation happens in severe circumstances where one of the parties could cause emotional or physical injury to the child.
For the Spanish speaking community the Orange County child visitation attorneys launched "Abogados en California sobre visita del los hijos" a website that caters to the Hispanic community.
About: Bettina Yanez & The Family Law Offices of Yanez & Associates
Yanez & Associates is an Orange County Family Law Firm that handles a wide variety of family law cases such as, divorce, contested child custody, child support, child visitation, spousal support/alimony, domestic violence/abuse, paternity, mediation, restraining orders, modification, prenuptial agreements, annulments, legal separations; property division/settlements. The founding attorney Bettina Yanez is a California Certified Family Law Specialist serving the communities of Orange County, Los Angeles County and parts of Riverside County, California.
Additionally, the firm provides legal assistance to individuals in cases involving juvenile defense, juvenile delinquency and expungements. For a free consultation or to learn more about the Family Law Offices of Yanez & Associates call (714) 971-8000 or use the Family Law online contact form.