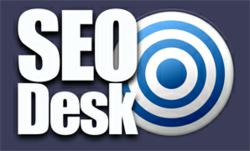 Fulham (PRWEB UK) 10 April 2013
The Kids Window are launching some great new fancy dress costumes for kids this Spring.
The true cost of children's parties has been revealed in a report published by the Family Action Group. The 'Birthdays On The Breadline' report focuses on a survey of more than 2,000 adults and on the ever increasing costs of providing a birthday party for children.
36% of adults questioned admitted to splashing out up to £500 for a party in an attempt to impress the attendees and their parents. The survey revealed that 46% of respondents are now saving for their child's party at least one month, if not more, in advance. One of the reasons for the increase in cost of a child's party has been the increasing element of a theme party.
Kids fancy dress events are definitely on the up and The Kids Window are on hand to make things a bit easier for parents. With so many parties and fancy dress events lined up, having access to reliable and affordable children's fancy dress costumes can help to take a lot of the stress and cost out of preparing for these events. It is not cheap ensuring a child is properly prepared for so many events but help is at hand with a wide and affordable range of fancy dress for kids options.
The Kids Window have released a new range of affordable yet instantly recognisable fancy dress for kids outfits that can help to lower the cost of party planning. With children being invited to so many parties, being able to use the same fancy dress costume time and time again will keep children happy while ensuring parents are able to spread the cost of their spending over a number of events.
Most children would choose to wear a fancy dress outfit every single day if they could get away with it which means that durability and reliability are crucial. The full range of The Kids Window fancy dress costumes means that parents have the reliability they crave while knowing that their kids love dressing up.
With value for money becoming an increasingly important element for parents to consider, The Kids Window have also released a new range of child's bedroom furniture. Making savings is not just an area that parents should be looking to make with respect to children's parties, obtaining value for money in all walks of life is essential.
The Kids Window are also able to provide childrens furniture which can transform a kids room. Relying on the same sense of fun and adventure that makes fancy dress so popular, children's bedroom furniture that allows children to play as their favourite characters will always be a popular choice. Whether the kids furniture option is a racing car shaped bed or a dining table that resembles a train, making furniture for kids more fun will help children to respect their furniture and to use it properly.
The cost of raising a family is increasing continually and the ever increasing array of parties and social events that children are invited to can provide an additional strain on a family's budget. The Kids Window new range of fancy dress costumes should ensure children are happy while parents are spending less.