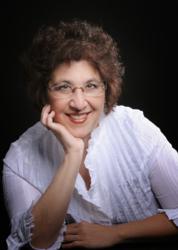 So much of the damage is preventable...
Denver, Colorado (PRWEB) May 21, 2013
The Colorado Independent Publishers Association (CIPA) handed out their yearly Evvy Awards on Saturday. A memoir/exposé about child beauty pageants and restrictive diets called, FATLASH! Food Police & the Fear of Thin won first prize in the category of Women's Issues.
With children provocatively posed by their parents on shows like Toddlers and Tiaras and the increasing hysteria over obesity in America, Fatlash! reveals the connection between the exploitation of children, and the unconscious need in some girls and women alike, to use weight as a means of protection from such sexualization and overexposure.
Before she knew what a calorie was, at the age of seven, child performer Karen Kataline was allowed to have only five hundred of them. Forced into the spotlight by her weight-obsessed mother, Kataline spent her childhood trapped in a world of pageants, performances, and perpetual hunger. She later attempted to use food and weight-gain to shield herself from the eyes that roved her..
FATLASH! is a first-person account of the impact of putting children on display, and policing what they eat. Asked why she wrote the book, Kataline says, "There are profound similarities in the culture right now, to what I experienced as a kid. But today, the examples are more extreme than ever and stand to affect a whole generation of young women." Kataline cites a mother who reportedly displayed her daughter in a child pageant with fake boobs and butt padding. "We will only know the true extent of the damage from this kind of child sexualization when these girls reach adolescence and young adulthood. So much of it is preventable with more public education about the ages and stages required for healthy child development."
Karen Kataline, MSW received her master's degree from Columbia University and has practiced in a variety of non-profit and corporate settings. She has taught communications and public speaking at the New School for Social Research, Parsons School of Design in New York, New Jersey's Montclair State College, and Fairleigh Dickenson University, among others. FATLASH! is a finalist in the Foreword Review's 2012 Book of the Year Awards in the category of "Women's Studies."
Martina Cartwright, Ph.D, RD., wrote the Foreword for Fatlash! She is a registered dietitian with a Ph.D. in Nutritional Science and Biomolecular Chemistry from the University of Wisconsin-Madison. She has written extensively about child pageants and eating disorders and is credited with coining the term introduced in the book, "Princess by Proxy,"