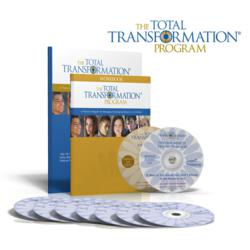 The Total Transformation can be used by parents and professionals to decode a child's behavior and understand why a child or teen is acting in a dysfunctional way
Westbrook, Maine (Vocus/PRWEB) March 01, 2011
For most parents, the luxury of having an expert in their home to help them deal with their ADD/ADHD child is completely out of reach—yet that is precisely what they need most.
ADHD specialist and Director of the National Center for Girls and Women with ADHD, Patricia O. Quinn, MD, noted in her favorable analysis of The Total Transformation Program, "Given the limited time available to clinicians to interact with patients and their parents, how can professionals teach parents to more effectively deal with their children with ADHD and provide services in a way that is both cost- and time-effective? An 'at home' training program like The Total Transformation Program seems ideal."
Legacy Publishing Company created the program for use by parents, teachers and caregivers. Through a series of compact disks, DVDs and an interactive parent workbook, "The Total Transformation can be used by parents and professionals to decode a child's behavior and understand why a child or teen is acting in a dysfunctional way," says Quinn. "The main focus of this non-judgmental structured program is on teaching parents exactly how to react to and better understand their children or teens with behavior disorders and then effectively empower them to change."
Developed by behavioral therapist James Lehman, MSW, The Total Transformation is a step-by-step system for parents and caregivers to assist them in changing out-of-control or defiant behavior in children who may have ADHD and are "acting out."
According to Quinn, ADHD remains the behavioral problem most often diagnosed by pediatricians. "Considering the negative prognosis, early identification and treatment of behavior and conduct problems in children and teens with ADHD cannot be overemphasized."
Legacy Publishing Company is America's premier producer of personal development programs for families and couples. Legacy's flagship product, The Total Transformation Program—created by renowned child behavioral therapist James Lehman, MSW—has sold nearly a quarter of a million units to date. For more information or to schedule an interview, please contact Nathan O'Leary at 856-5600 x 3013 or nso(at)legacypublishingcompany(dot)com.
# # #