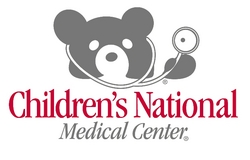 The saying 'It takes a village' is absolutely true when it comes to childhood obesity
Washington, DC (Vocus) May 28, 2010
More than one hundred pediatricians, researchers, policy experts, and other stakeholders from around the Washington, DC, region, gathered on Thursday, May 20, 2010 at Children's National Medical Center to discuss the importance of community-wide involvement in any program designed to combat childhood obesity. Presenters at the Obesity Institute Symposium, organized through the Children's National Obesity Institute, focused on the current and future clinical, advocacy, research, and education efforts underway, particularly those aimed at helping the children of the nation's capital, who have higher rates of obesity than seen around the country.
"The saying 'It takes a village' is absolutely true when it comes to childhood obesity," said Evan Nadler, MD, co-director of the Obesity Institute. "To make an impact, we need the entire community—from doctors and researchers to policymakers, industry, the private sector, community leaders, schools, teachers, and families—all working together, to help these kids now."
The Symposium built on the recent local and national discussions around childhood obesity through presentations focused on barriers to success and the qualities of successful programs.
Presentations included:

Nazrat Mirza, MD, presented the successes and challenges of her full-scale clinical-based program at Children's National. As with many other diet and exercise interventions, the rate of adherence is difficult for families to maintain over a long period of time after frequent doctor visits taper off. She underscored the importance of early int7rvention and linking clinical interventions to community supports that can help families sustain the effort required for healthy lifestyles.
Joseph Wright, MD, MPH, on how academic medical centers, like Children's National, can serve as a voice for the most vulnerable populations, including children.
Anita Chandra, DrPH, a lead investigator on the Children's commissioned RAND Pediatric Health Needs in Washington, DC, report, highlighted some of the access challenges for many residents of Washington, DC, including: few grocery stores, the large number of food carryouts that lack healthy options in urban neighborhoods, and the lack of places for children to exercise safely in inner-city areas.
An assessment of current policy, and the next steps to move forward, from Christine Ferguson, JD, of George Washington University.
Examples of how behavior modification models, when properly targeted can have a significant impact if applied early on in life. Marian Tanofsky-Kraff, PhD, of the Uniformed Services University of Health Sciences, presented an intervention that helps curb binge eating in childhood to prevent the establishment of this eating disorder before it becomes an ingrained habit.
In keeping with the mission of the Children's National Obesity Institute, attendees were challenged by speakers to engage at all levels, starting with providing effective and accessible care to families, researching comprehensive solutions, educating the community about how to have an impact, and advocating for policies that will reinforce the importance of healthy lifestyles.
"This symposium captured the spirit of the national 'Let's Move' campaign by recognizing that good health is much more than simply health care. Successfully contending with childhood obesity requires that the best scientific evidence on weight control informs clinical practice but also that public policy and community programs reinforce these best practices," said Michele Mietus-Snyder, MD, also a co-director of the Obesity Institute. "Parents need the empowerment and energy that accompanies good health, which increases with every healthy change they make for their families. Medical professionals, together with the community, can help families get this message."
View the full list of speakers, topics, and selected presentations from the day's discussion
Contact: Jennifer Leischer or Emily Dammeyer, 202-476-4500
Children's National Medical Center, located in Washington, DC, is a leader in the development of innovative new treatments for childhood illness and injury. Children's has been serving the nation's children for more than 135 years. Children's National is consistently ranked among the best pediatric hospitals by U.S.News & World Report and the Leapfrog Group. For more information, visit http://www.ChildrensNational.org. Children's Research Institute, the academic arm of Children's National Medical Center, encompasses the translational, clinical, and community research efforts of the institution. Learn more about Children's Research Institute at http://www.ChildrensNational.org/Research.
###