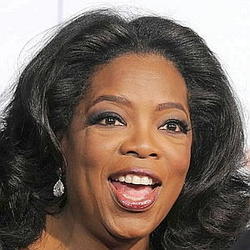 Childhood cancer advocacy and research has very little funding and awareness
San Francisco, CA (Vocus) September 22, 2010
If Facebook can help Betty White host SNL, a group of child cancer advocates believe they can win awareness with their own Facebook Page entitled, OPRAH PLEASE DO A SHOW ON CHILDHOOD CANCER -- OUR KIDS NEED YOUR HELP. With 22,000+ active followers in just 17 days since its launch, organizers believe the growing buzz will show the world—and Oprah—how important and devastating an issue childhood cancer truly is.
"Childhood cancer advocacy and research has very little funding and awareness," explained Deliece Hofen of Kansas City. "Our hope is that this page will grow very large, very fast, and hopefully capture Oprah's attention" Deliece's 6-yr. old son Braden, is currently battling relapsing, Stage 4, neuroblastoma, for which there is no known cure. Braden has less than a 10% chance for survival. Tragically, Deliece herself, is also battling Stage 2 breast cancer. "I learned more in one hour on my first doctor appointment about my breast cancer...than I have in three years about Braden's cancer," explained Deliece.
Cancer is the #1 disease killer of children under the age of 20. Childhood cancer kills more children than asthma, cystic fibrosis, diabetes, and pediatric AIDS combined. Yet, only ONE new drug has been approved to combat pediatric cancer since 1980; a period that saw 50 medications approved to fight adult cancers.   The National Cancer Institute's budget is 4.6 billion dollars. Of that, breast cancer received 12%, prostate cancer received 7%, and all 12 major groups of pediatric cancers combined received less than 3%.
 
After local coverage in Kansas City, a profile on ABCNews.com, and after Braden was championed as a HERO by Team WIll (a community of cyclists who raise public awareness and funds for childhood cancer research) this group of cancer awareness advocates and businesses joined together to build and promote the OPRAH PLEASE Facebook presence.
 
HOW SOCIAL MEDIA HELPED FORM THE OPRAH PLEASE MOVEMENT
Darah Bonham of @AbolishCancer and John Gallagher of @delprado (MAPA Imports), met Deliece Hofen (@BradensHope) and Christine Barbour (@PiedPiperInKC) in May through Twitter. On May 21st, Darah and John hosted a Twitterthon for Braden's Medical Fund and raised over $3,200. On September 1st, these four formed the core group to start both the Facebook AND Twitter campaign for OPRAH PLEASE. On September 3rd the OPRAH PLEASE Facebook page was launched. A few days later, Ryan Marsh, president of the Layla Grace Foundation, came on board as well.
 
"That one day (in May) of our first Twitterthon, convinced me that our team has and will be able to accomplish great things, promised John Gallagher, serial philanthropist and president of MAPA Imports, which represents DelPrado Gourmet Nectars in the U.S. "Hopefully we can pull off a few miracles along the way as we speak for kids and their families who are bravely living with cancer"
 
The Twitter campaign that has been running alongside to promote the OPRAH PLEASE Facebook page has been instrumental to it's rapid growth. Dozens of celebrities—including Shannon Tweed, dancers from ABC's Dancing with the Stars", Alicia Keys, LeAnn Rimes, Serena Williams, MC Hammer, Denise Richards, Kathy Ireland, Hoda Kotb, Kristin Chenoweth, Tim & Elisabeth Hasselbeck, Melissa Joan Hart, Kurt Warner, Audrina Patridge—have tweeted about the OPRAH PLEASE page and are actively supporting the cause!
 
HOW YOU CAN HELP

Please visit the OPRAH PLEASE Facebook page today at:  http://bit.ly/d2Byb0
Media can help by writing about the OPRAH PLEASE Facebook campaign to help spread the word
Families, traditional and social media influencers, and businesses can visit (and Like) the OPRAH PLEASE Facebook Page, and invite your friends and colleagues to visit as well.
Families living with childhood cancer are also welcome to tell their story on the OPRAH PLEASE Wall, and share pictures of their heroes.
EDITOR CONTACT:
Christine Barbour, OPRAH PLEASE, (913) 449-8567, coffeenewsks(at)aol(dot)com
Bill Gram-Reefer, WORLDVIEW, 925-323-3169, reefer(at)worldviewpr(dot)com
###