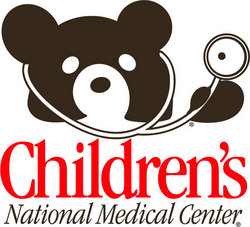 We, as physicians, have a responsibility to help parents understand what these charts and percentiles mean so that they can make the best decisions possible for the health of their children
(Vocus) October 6, 2009
Washington, DC -- Doctors who rely on height and weight growth charts to explain the seriousness of a child being overweight may not be reaching the child's parents, a new study in Pediatrics finds. In an accompanying editorial, Children's National Medical Center pediatrician and obesity expert Anjali Jain, MD, says that pediatricians must find more effective ways to illustrate to parents the difference between typical patterns of growth and the growth or development of their child.
"We, as physicians, have a responsibility to help parents understand what these charts and percentiles mean so that they can make the best decisions possible for the health of their children," said Dr. Jain. "If the numbers themselves are not clear, we must do a better job finding tangible ways to explain the seriousness of the story the numbers should tell."
As an example of parents' lack of information about the figures, she writes that "when body mass index percentiles began to appear on report cards in some states in an effort to increase awareness of childhood obesity risk, parents sometimes mistook high values to be desirable. A BMI percentile of 95 was regarded the way other 'A' grades were considered, as optimal, not unhealthy."
With or without the use of growth charts and body-mass-indices, pediatricians can find other, more tangible methods to help parents track the growth and development of their child, including:

Waist measurement, which represents something tangible parents could literally get their hands around.
Clothing sizes and how a child's clothing fits, which can gauge if a child is growing appropriately for age/height.
Weight by itself or weight-for-age may be easier to explain and often parallels BMI
Visible fat tissue around a child's trunk or belly
By providing parents with tools they can use and understand, doctors can help families identify early warning signs and intervene with diet and exercise before a child becomes dangerously overweight.
Related links:

Contact: Emily Dammeyer/Jennifer Leischer: 202-476-4500.
About Children's National Medical Center
Children's National Medical Center, located in Washington, DC, is a proven leader in the development of innovative new treatments for childhood illness and injury. Children's has been serving the nation's children for more than 135 years. Children's National is proudly ranked among the best pediatric hospitals in America by US News & World Report and the Leapfrog Group. For more information, visit http://www.childrensnational.org. Children's Research Institute, the academic arm of Children's National Medical Center, encompasses the translational, clinical, and community research efforts of the institution. Learn more about our research programs at http://www.childrensnational.org/research.
###