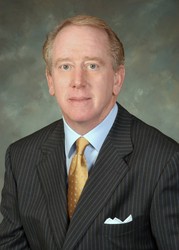 Dallas, TX (PRWEB) November 23, 2010
The Cooper Institute will host its annual luncheon, "Teaming up for Healthy Kids," on Tuesday, March 22, 2011, at noon. Archie Manning and Dr. Kenneth Cooper will speak about healthy families, the rise in childhood obesity, and what The Cooper Institute is doing to reverse the obesity epidemic. The event is co-chaired by Stephanie Oakes-Graham and Edie Lycke.
Tickets start at $150 for individuals. To purchase tickets e-mail Caroline Fair at caroline(at)carolineevents(dot)com.
When:
Tuesday, March 22, 2011
Noon to 1:30 p.m.
Where:
Reunion Ballroom
Hyatt Regency Dallas
300 Reunion Blvd.
Who:
Archie Manning, former legendary National Football League quarterback, father of NFL quarterbacks Eli and Peyton Manning
--The challenges and joys of raising healthy kids
Kenneth H. Cooper, M.D., M.P.H., founder and chairman, Cooper Aerobics Center
--Childhood obesity in Texas and the nation
--What schools can and should do to address the obesity epidemic
--Correlations between academic success and fitness levels among Texas students
Why:
According to the Center for Disease Control and Prevention, childhood obesity has more than tripled in the past 30 years. The Cooper Institute has long advocated healthy lifestyles and the elimination of sedentary habits among both children and adults.
FITNESSGRAM®
FITNESSGRAM, a health-related assessment of children's fitness levels, is implemented in 86,000 schools nationally and rapidly expanding internationally. In 2009, The Cooper Institute partnered with NFL PLAY 60 to evaluate the fitness of students at 1,000 schools nationwide. The most recent FITNESSGRAM evaluations revealed that 35 percent of Texas schoolchildren were overweight or obese.
NUTRIGRAM®
A companion to FITNESSGRAM®, NUTRIGRAM, is a nutrition knowledge and behavior assessment which launches in select Texas schools in 2011 with funding provided by the Texas Department of Agriculture.
Healthy Zone Schools®
In September 2010, The Cooper Institute joined forces with United Way of Metropolitan Dallas to recognize and reward schools that are using best health practices and to work with those schools motivated to change their environment.
###