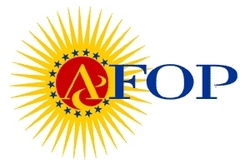 Migrant farmworkers' labor contributes to the $1.8 billion in revenue generated by agriculture in North Carolina every year
Durham, NC (Vocus) September 9, 2010
Saturday, September 18, the Association of Farmworker Opportunity Programs' (AFOP) Children in the Fields Campaign and the NC FIELD Coalition will hold an afternoon of hands-on classes on making mole and other Mexican delicacies from 2:00 p.m. until 7:30 p.m. at the Durham Central Park Farmers Market. Additionally, attendees will have the chance to see a number of exhibitions and stop by information tables from a variety of organizations involved in the agricultural industry in North Carolina.
"Migrant farmworkers' labor contributes to the $1.8 billion in revenue generated by agriculture in North Carolina every year," noted Emily Drakage, the North Carolina Regional Coordinator for AFOP's Children in the Fields Campaign. "Most people are not aware of what it takes to get their food from the fields to their tables. It is our hope that this fun and interactive event will inspire others to learn more about their food practices and raise awareness of the many challenges farmworkers face."
Attendees will receive instruction on how to make mole, a traditional Mexican dish richly steeped in culture and flavor, from special guest Doña Guillermina Garcia of Mujeres Sin Fronteras, a self-started community group of migrant women in Eastern North Carolina. The day's activities will culminate in a tamale dinner from 5:30 to 7:30 p.m. where discussion leaders, other invited participants and the public in general will have the opportunity to exchange ideas in small groups while eating the food prepared during the workshops.
Prior to Saturday's activities, there will be an exhibit of photographs and video screenings made by farmworker youth at Room 100 Gallery, Golden Belt on Friday, September 17 from 6 to 9 p.m.
Funds raised will support the renovation of housing for 2 farmworker families as well as relief for food scarcity amongst the farmworker communities of North Carolina through the Fuller Housing Project and NC FIELD Coalition.
About the Children in the Fields Campaign:
The Children in the Fields Campaign is a project of the Association of Farmworker Opportunity Programs (AFOP). The campaign strives to improve the quality of life of migrant and seasonal farmworker children by advocating for enhanced educational opportunities and the elimination of discriminatory federal child labor laws in agriculture. AFOP is the national federation of non-profit and public agencies that provide job training and services for America's farmworkers. For additional comment or interview from an AFOP expert, please contact Ayrianne Parks at (202) 828-6006 x140 or Parks(at)AFOP(dot)org
###