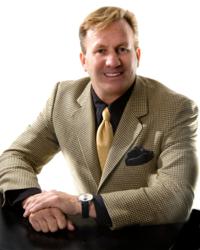 We provide a unique environment that positively promotes children's unique intellectual, physical, social and emotional needs through the help of our highly qualified staff.
Delray Beach, FL (PRWEB) July 11, 2012
Children of America Educational Childcare & Academy (COA) today announced the opening of a new child care center in Avon, Ind. The official grand opening for the new facility is scheduled July 21 from 10 a.m. to 2 p.m. The school is located at 7106 Governors Row.
Parents and children are invited to tour the 17,000-square-foot facility and learn about the educational programs geared toward kids from six weeks to 12 years old. The new facility is able to accommodate about 250 children.
"We are thrilled to be opening a second Children of America in Indiana," said Thad Pryor, Children of America CEO and founder. "We provide a unique environment that positively promotes children's unique intellectual, physical, social and emotional needs through the help of our highly qualified staff."
The other Indiana school is located in Lawrence. The new facility in Avon has state-of-the-art classrooms designed for both fun and learning. The programs cater to the needs of each age group including infants, toddlers, preschool and elementary children.
Parents may even monitor their children and classroom activities throughout the day using the school's Internet video surveillance program.
Central to the school's curriculum is Children of America's Mind & Body Matters initiative. It provides three distinct programs that encourage a healthy lifestyle through proper nutrition and fitness, and emphasize the importance of continuing to learn outside of the classroom. The programs include:
The COA Just Read Program offers a series of interactive books for students that can be accessed online or through smartphones and tablet devices. The program encourages parents to spend at least 15 minutes a day reading with their children to continue building literacy and reading skills.
The "An Apple A Day" Nutrition Program is taking Children of America's nutrition initiative to a new level by bringing in Jaime Windrow, a registered dietitian, to advise parents through a nutrition blog with healthy cooking tips and recipes, private nutrition consultations and nutritious meal plans at school.
The school follows a United States Department of Agriculture-approved menu that ensures children are provided wholesome meals and snacks. The menu includes plenty of fruits, vegetables, whole grains and fat-free and low-fat milk. Meals can be adjusted to meet specific nutritional needs.
The COA Presidential Fitness Program helps instill a love of physical fitness at an early age, while emphasizing the importance of building endurance and cardiovascular strength through a variety of activities.
"These three programs support the fundamental belief that parents and educators play a crucial role in helping children develop a love of the written word, healthy eating habits and a healthy respect for physical fitness," Pryor said.
Those interested in enrolling their children or learning more about Children of America may call 317-838-7037 or visit http://www.childrenofamerica.com.
The new school in Indiana is part of an effort to expand Children of America into more than 60 locations by the end of 2012.
"With the opening of our new school in Chestnut Hill, Penn., in June, we intend to have grand openings soon in Indiana, Illinois, New Jersey, Ohio, and other locations," Pryor said.
About Children of America Educational Childcare & Academy
Founded in 1999, Florida-based Children of America is a leading provider of high-quality child care and after-school programs. With about 1,500 employees, the firm operates nearly 50 schools in Delaware, Illinois, Indiana, Maryland, Massachusetts, New Jersey, New York, North Carolina, Ohio, Pennsylvania, Virginia and Wisconsin. With the opening of an additional 10 schools in 2012, the company will add about 350 new employees. An industry pioneer, Children of America's programs are developed to accommodate key age ranges and include innovative teaching methods such as "Tray Tasking," a learning tool proven to promote early reading and writing skills. Children of America is a subsidiary of World Wide Child Care Corp.