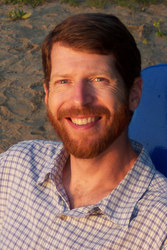 What would my life be like if I were not a strong reader or writer?
Waterbury Center, VT (PRWEB) February 25, 2009
During this severe economic downturn, President Obama has urged Americans to spend more time helping their fellow citizens. Thousands of laid-off business leaders can fulfill the President's wishes and find new jobs by seeking careers in the nonprofit world, one of the only sectors currently experiencing rapid growth in demand.
Duncan McDougall, founder and Executive Director of the Children's Literacy Foundation (CLiF), is a case study of one person who has already made the leap from the corporate world to the rewarding world of nonprofits and has touched the lives of more than 75,000 rural and at-risk children.
"Moving to the nonprofit world is one of the best decisions I have ever made," said Duncan. "I get tremendous satisfaction using my business skills to help thousands of kids and families who really need our support, and I feel good knowing I've created five new jobs for me and my staff, and work for 55 CLiF presenters. Unlike struggling businesses, CLiF continues to grow in this tough economic climate. I look forward to spending the rest of my professional career in the nonprofit world working to inspire more kids."
After completing an Ivy League MBA, Duncan McDougall spent seven years in Boston working as a management consultant. It was an exhausting, exciting, and heady experience. He worked extremely long hours traveling around the world giving marketing advice and trying to improve corporate bottom lines.
The upside? Generous compensation and the opportunity to work on interesting issues such as high tech, telecommunications, and energy. The downside? Endless hours, airport lounges, client sites, and hotel rooms. And not much of a social life.
Duncan eventually realized he wanted to accomplish more with his life than simply helping big companies make more money. But what? He had grown up in a family of readers. One day, while sitting in his office, he asked himself: "What would my life be like if I were not a strong reader or writer?" In his imagination he saw his job, college education, and savings disappear, and most of his opportunities evaporate.
Duncan quit his job in 1997 and moved to a 220-year-old farmhouse in rural New Hampshire. He spent his days traveling the back roads of New Hampshire and Vermont interviewing almost 200 people and learning more about the literacy challenges faced by rural and low-income children in the Twin States. At night by the wood stove he refined his plans for the organization he wanted to start.
In 1998 he founded the Children's Literacy Foundation (CLiF). CLiF's mission is to nurture a love of reading and writing among rural and at-risk children throughout New Hampshire and Vermont.
Over the past 11 years CLiF has provided free literacy programs and new books to young readers and writers in homeless shelters, domestic violence shelters, low-income housing developments, prisons, jails, bookmobiles, refugee programs, summer food programs, childcare centers, rural public libraries, rural elementary schools, towns undergoing economic challenges, Head Start programs, food shelves, and camps for migrant children. CLiF serves more than 13,000 children each year in every corner of New Hampshire and Vermont.
Duncan's office is above his garage, he doesn't own a Blackberry, and he doesn't miss life in the fast lane one little bit. He plans to spend the rest of his career helping CLiF fulfill its motto of "Opening Books, Opening Minds, Opening Doors."
Contact:
Duncan McDougall, Executive Director
Children's Literacy Foundation
1536 Loomis Hill Rd.
Waterbury Center, VT 05677
802-244-0944
http://www.clifonline.org
###