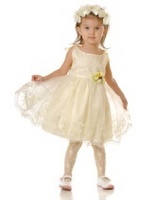 Children will have a fun-filled, memorable time, while you can relax and enjoy your special day, safe in the knowledge that the children are in a safe and caring environment.
(PRWEB) July 17, 2008
What is it they say, never work with children and animals? From the 1,638 people asked whether they plan to have children at their wedding a surprising 213 (13%) of respondents stated a firm 'no', with over half of those qualifying their stance by explaining their fear was that the children would in some way ruin their wedding.
However, there were just over 2 in 5 brides (41.7%) who would accept children, but not just any children, but only those of their immediate family. To limit the children to immediate family only could be a compromise, the bride and groom may have their own children, or they may want to avoid confrontation with close relatives or the restriction may simply be down to economical reasons.
The research conducted by Wedding Chaos highlighted the two major factors which have seen the increasing trend of having a child free wedding; the fear of the children spoiling the wedding with noisy and disruptive behaviour, and secondly the additional cost involved in feeding children - who often don't eat the meal provided in any event.
However, Jane from Hertfordshire, who recently tied the knot, explains why she thinks paying that little bit extra could be money well spent: "I enjoyed having children to my wedding; they can be so funny at times! Although I understand about having to watch them all the time but it wasn't a problem at my wedding, as I paid a childminder to come along."
Bride-to-be Nessy from Kent explains her reasons why she invited children: "we have 15 children ranging from 2-15 at ours, but that's immediate family. Some of the couples we have invited do have kids but I think it would be better for them to have a night or day out without the kids running round them and relax."
It's not all doom and gloom for children though as 45.4% of our voters still welcome them to their weddings. However this is a far cry from years gone by where children were very much at the heart of weddings and played key roles such as page boy or flower-girl.
If you are planning on allowing children of invited guests to your wedding, you might want to consider hiring a children's entertainer, such as a magician, balloonist, face painter story teller or setting up a crèche for younger children. Something along the lines of a craft table to save older ones from getting bored no glue or tacs though! Your venue may even have a TV room that you could use for popular kids films or cartoons to be watched.
Emma Clark from Molly's Toybox, a company providing specialist childcare for weddings, told us the main benefit to having childcare services at your wedding, "Children will have a fun-filled, memorable time, while you can relax and enjoy your special day, safe in the knowledge that the children are in a safe and caring environment."
Our advice - think very carefully about whether you exclude children or not. Many parents may be offended if your invitations exclude the 'little ones', whilst other parents would welcome the chance of a day out without the children. If you decide to exclude children it would be better to have a blanket ban, rather than having exceptions, as picking and choosing may well end up leaving the parents of the excluded children feeling rather upset.
If you want to minimize the number of children, but don't want to cause rifts by excluding them all, try to speak to all the parents before you send out the invites and ask them whether they want their children invited - you may find that you can get the balance right without offending any of your guests.
For further advice on involving, and catering for, children at your wedding read the Wedding Chaos article, Children and Weddings.
###