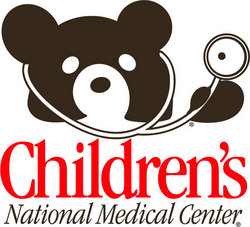 Washington, DC (Vocus) October 17, 2009
More than 30 pediatric experts from Children's National Medical Center will be presenting at the 2009 American Academy of Pediatrics National Conference and Exhibition, which runs from October 16 – 19 in Washington.
Children's pediatric specialists will be discussing many topics and findings, including:

safety, patient privacy, and electronic medical records,
proper interventions for behavior-related illnesses,
addressing bullying, and
practical tips for parenting teens and tweens.
Children's experts will also take part in a presentation on the latest recommendations and findings for H1N1 (swine) flu.
Children's National presenters come from a variety of pediatric specialties, including surgery, radiology, critical care, psychiatry, emergency medicine, nephrology, urology, and endocrinology.
For a complete list of presenters and topics, visit http://www.childrensnational.org/AAPinDC.
Contact: Emily Dammeyer or Jennifer Leischer: 202.476.4500.
Children's National Medical Center, located in Washington, DC, is a proven leader in the development of innovative new treatments for childhood illness and injury. Children's has been serving the nation's children for more than 135 years. Children's National is proudly ranked among the best pediatric hospitals in America by US News & World Report and the Leapfrog Group. For more information, visit http://www.childrensnational.org. Children's Research Institute, the academic arm of Children's National Medical Center, encompasses the translational, clinical, and community research efforts of the institution. Learn more about our research programs at http://www.childrensnational.org/research.
###