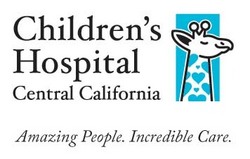 Madera, CA (Vocus) October 29, 2007
Central California children with scoliosis now have access to a state-of-the-art treatment available only at Children's Hospital.
Dr. Michael Elliott at Children's Hospital Central California recently performed the first VEPTR (Vertical Expandable Prosthetic Titanium Rib) procedure at Children's Hospital. The surgery is the first of its kind in Central California. The VEPTR device is primarily used on children with early onset scoliosis and congenital scoliosis, as well as children with thoracic insufficiency syndrome. The VEPTR system allows growth of the spine, while controlling deformity.
This unique device is designed to grow with the child, not only helping to correct a child's spinal deformity, but also allowing for the development of the child's chest and lungs. The VEPTR device is a titanium rod curved to fit the back of the chest and spine and is placed in an up and down position. The device is most beneficial in young children, but can be helpful in children as old as 10 years old.
Experienced in the management of all types of scoliosis and spinal deformities, Dr. Elliot has extensive experience in treating infantile, juvenile, and adolescent idiopathic scoliosis. He has performed spinal surgeries for over 10 years. As an active member of the prestigious Scoliosis Research Society, Dr. Elliot has been involved in multiple research projects focusing on the treatment of spinal deformities. In addition, he also has a particular interest in treating congenital and neuromuscular scoliosis.
Dr. Elliot is a member of the Orthopaedics and Sports Medicine team at Children's. The Orthopaedics and Sports Medicine Center at Children's is one of the premiere pediatric centers in California, receiving over 25,000 visits each year. From infants to young adults (up to age 18), the team treats all aspects of children's orthopedic needs ranging from clubfoot and congenital deformities of the lower and upper extremities, to sports injuries and fractures.
Children's Hospital Central California
Children's Hospital Central California is a 297-bed pediatric medical center just north of Fresno on the San Joaquin River bluffs on a beautiful 50-acre campus. With more than 500 doctors practicing in more than 40 pediatric specialties and subspecialties, Children's Hospital prides itself on excellent outcomes and family-centered care.
One of the ten largest hospitals of its kind, Children's serves kids in a 45,000 square-mile region that stretches from Stockton to Bakersfield and the Sierra Nevada to the Pacific Ocean.
Children's Hospital is a world-class medical facility like none other in the region. The Hospital is continually recognized for quality patient outcomes, high patient satisfaction scores and nursing care excellence. In 2004, the Hospital became the first children's hospital in California to receive the Magnet Nursing Services Award from the American Nurses Credentialing Center. The Magnet Award is given to less than 3 percent of all hospitals in the country.
For a complete listing of our specialties and services visit Children's online at http://www.childrenscentralcal.org.
Media Information:
Micheline Golden
(559) 353-7049
mgolden @ childrenscentralcal.org
# # #