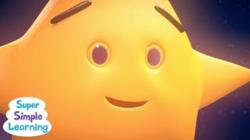 What I love about this video is that the ending is surprising.
San Francisco, California (PRWEB) June 10, 2013
From The Alphabet song to I'm a Little Tea Pot, YouTube is packed with educational children's videos of varying quality but sifting through them all to find something safe, fun, and educational for the toddler set can be a mind numbing experience. The YouTube recommendation engine is great but limited, and leaving impressionable minds to wonder through the best and worst of YouTube is a great path to years of therapy. To save parents time and sanity, the folks at IHateChildren.com have created a page with many of the top educational and fun videos for young children.
The new page offers a much needed resource for parents and children as well as hours of safe, fun, edutainment for children under eight years old. Parents searching for appropriate educational songs, stories, nursery rhymes, and games will love the constantly updated listings on the site.
One of the top videos on the new site is an animated version of the I'm a Little Teapot song.
Damp Rabbit posted this fun video. It is well animated, cute, and has a surprise ending. It's great for children and for parents. "I just love the surprise ending" Says the Teapot Video creator, Bob Mendelson.
Also on the page is: Goofy - How To Be A Sailor and Twinkle Twinkle.
SuperSimpleSongs has nearly a billion downloads all told, making them the number one content producer on youtube. They are a powerhouse in edutainment for very young children.
The I Hate Children Children's Show updates the page on their website, ihatechildren.com every week. Some of the videos are for kids and some are for parents but all of them are child friendly and fun.