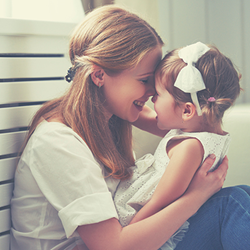 Children are precious to everyone in our community, and I know there are a great many people in the area who are going to join us during the charity drive for Lili Shaw and her family
Fort Payne, AL (PRWEB) April 15, 2016
Coffey Agencies, a locally owned insurance firm with offices serving the northern Alabama and Georgia regions, is announcing a charity event in support of Lili Shaw, a three year old Alabama girl recently diagnosed with Marfan Syndrome.
Marfan Syndrome is a genetic disorder that affects connective tissue throughout the body, affecting a wide range of systems from the visual cortex to the bones to the heart valves and aorta. Lili Shaw requires a series of surgeries and treatment for her chronic condition, as well as specially made eyeglasses that will allow her to eventually attend school.
"Children are precious to everyone in our community, and I know there are a great many people in the area who are going to join us during the charity drive for Lili Shaw and her family," says Cody Coffey, founder and manager of Coffey Agencies.
Working to gather support for the charity event, Coffey and his team are making connections with local families and businesses via social media and email updates. Coffey Agencies will also be featuring the Lili Shaw charity effort in a full page feature slated for release in the upcoming issue of the firm's local interest webzine, "Our Hometown": http://www.coffeyagencies.com/Our-Hometown-Magazine_46.
Lili Shaw and her family are the second of many local charities and causes that Coffey Agencies plans to support. As part of a community improvement campaign, the firm will select and work with new charities in the area at the rate of one every 60 days.
All readers who want to join the Coffey Agencies charity event in support of Lili Shaw and her family are invited to visit the following page and make a direct contribution to the cause: http://www.coffeyagencies.com/Joining-in-Little-Lilly's-Big-Fight-Against-Marfan-Syndrome_6_community_cause. Those interested in tracking the progress of Coffey Agencies as they work with more local charities in the future are invited to bookmark the firm's Community Cause page: http://www.coffeyagencies.com/community-cause.
About The Coffey Agencies
As a 28 year resident of Fort Payne Alabama with his wife and two children, Personal Financial Representative Cody Coffey knows many local families. A special knowledge and understanding of the people in his community ensures that Coffey and his team can provide clients with an outstanding level of service. Coffey Agencies are here to help families like yours protect the things that are important – your family, home, car and more. Coffey and his associates can also help you prepare a strategy to achieve your financial goals. To speak with a helpful and knowledgeable expert from Coffey Agencies, please visit http://www.coffeyagencies.com/ or call 256-845-3637.