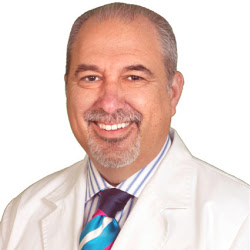 50 percent of children who are between 12 and 15 years old suffer from tooth decay
(PRWEB) February 12, 2013
February is National Children's Dental Health Month and TheraBreath wants to inform the public about the importance of a child's oral hygiene and selecting optimal dental products to ensure children do not suffer oral health problems. Every February, the American Dental Association endeavors to raise awareness about oral health and its influence on a child's overall health by sponsoring this special event. Parents, teachers and dental team members can access free online resources provided by the ADA that assist in delivering information regarding oral health issues commonly faced by children and adolescents. In addition, videos and booklets can be purchased through the ADA Catalog to further convey the importance of maintaining healthy teeth and gums to young people.
Creator of TheraBreath Oral Hygiene products Dr. Harold Katz is a prominent dentist and bacteriologist who understands the importance of preventing children from suffering the unnecessary pain, disfigurement and possible infection resulting from tooth decay, also known as dental caries. As a way to promote recognition of National Children's Dental Health Month, Dr. Katz would like to advance the invaluable information presented by the ADA in February with additional information concerning a child's oral health and the benefits that TheraBreath products can bestow on a young, growing mouth.
According to the U.S. Centers for Disease Control, more than ¼ of U.S. children between the ages of two and five suffer from tooth decay. Nearly 50 percent of children who are between 12 and 15 years old suffer from tooth decay as well (CDC and Tooth Decay in Children). Although many parents may think that tooth decay is not particularly important in children who still have their baby teeth, what they may not realize is how neglecting oral hygiene in infants and toddlers can detrimentally affect the health of the mouth even after permanent teeth have begun erupting.
Choosing the right kind of oral hygiene care products that use ingredients conducive to good gum and teeth health is the most important decision parents can make to prevent future cavities, gum disease and even periodontitis in children. Aware of how toothpastes and rinses containing alcohol, sodium lauryl sulfate and saccharin can actually promote dental caries, Dr. Katz formulated his TheraBreath products without these harmful ingredients. TheraBreath toothpastes, rinses and mouthwashes incorporate the long-term benefits of whole leaf aloe vera, xylitol, probiotics and OXYD-8 to strengthen teeth and gums, freshen breath and prevent a chronic dry mouth condition exacerbated by oral hygiene products containing desiccants such as alcohol and sodium lauryl sulfate.
During National Children's Dental Health Month, the American Dental Association will also discuss the important of preventing plaque from accumulating on a child's teeth. Plaque is a hard, yellowish substance that adheres to teeth when tartar is allowed to accumulate. Children who do not brush regularly or fail to use oral hygiene products containing ingredients designed to prevent tartar and plaque development will consequently suffer gingivitis, cavities and tooth decay.
TheraBreath's line of oral health products (which are safe for children) contain tetrasodium pyrophosphate and tetrapotassium phyrophosphate, two ingredients that have been investigated by Dr. Katz and proven to inhibit tartar and plaque. Moreover, TheraBreath toothpastes and mouthwashes for children do not impart the drying and erosive effects of over the counter oral hygiene products that present high contents of alcohol and sodium lauryl sulfate.
Dr. Katz and TheraBreath urge everyone to take part in National Children's Dental Health Month by learning more about the importance of keeping a child's teeth and gums as healthy as possible and using appropriate oral hygiene products that prevent dental caries, gum disease and future oral health problems.