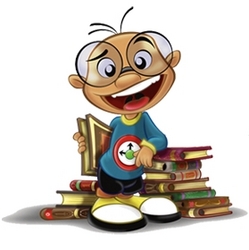 Sam's Interactive Reader allows children to experience the joy of reading while introducing them to the basic computer skills needed for learning in the 21st century
San Francisco, CA (PRWEB) March 24, 2009
Storybook Anytime, LLC introduces a new program that allows schools and libraries to access the entire Storybook Anytime online library through Sam's Interactive Reader free of charge. The online library includes original stories and educational activities for children ages 3 to 9. These new and contemporary stories are narrated in English or Spanish and include a series of reading comprehension questions after each story. The stories also can be viewed without narration so that children can read independently as well.
The Storybook Anytime School Program requires only that schools print and distribute an informational sheet supporting the use of Sam's Interactive Reader in the home to their students and parents. There is absolutely no monetary cost to the school. The schools will have full access to the entire library and new story additions as they are released.
"Even with the toughest kids, Sam's Interactive Reader keeps my students engaged and shows them how fun reading can be! With a touch of a button, they are able to experience the satisfaction of independent reading," says Michelle Sircy, Educator for Bullitt County Schools in Kentucky.
Online purchase of the stories by the general public generates the financial resources to allow this free distribution to schools and libraries. Storybook Anytime is presented in a safe, ad-free environment through a very simple and child-friendly interface. Download of Sam's Interactive Reader from the website is complimentary to everyone with story prices beginning as low as $.99.
"In this time of educational cutbacks in almost every state, we believe this initiative will be invaluable to educators and instructors across the country. As a company, we also see this as an opportunity to do our part in expanding America's education system," said Angela Johnston, President of Storybook Anytime. "Sam's Interactive Reader allows children to experience the joy of reading while introducing them to the basic computer skills needed for learning in the 21st century," she added.
More information about the Storybook Anytime School Program is available at: http://www.storybookanytime.com/schoolprogram.
About Storybook Anytime:
Storybook Anytime is a privately held company dedicated to improving the education and literacy of young children through entertaining and diverse interactive media. The company produces "Sam's Interactive Reader" - a free Adobe(R) Air(TM) application. The product allows access to an online library of originally written and illustrated children's stories, activities and other content. The company also has created and maintains the Facebook(R) application, "Sam's Fish Bowl". It allows parents to adopt and care for a virtual fish while earning points that can be shared with their children through "Sam's Interactive Reader".
###