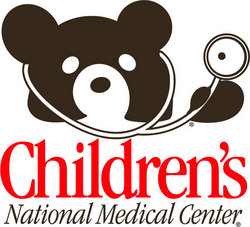 Vancouver, BC (Vocus) May 1, 2010
Pediatric experts from Children's National Medical Center are participating in more than 80 presentations, workshops, and posters at the 2010 Pediatric Academic Societies Annual Meeting—one of the largest annual meetings of health experts focused on pediatric research, academics, and clinical practice.
Presenters and topics include:

Bullying and Fighting Among Youth; Joseph L. Wright, MD, MPH, Senior Vice President of the Child Health Advocacy Institute
The Extent of Internet Access and Electronic Communication among Urban Families who Utilize an Academic Children's Hospital Emergency Department, Mohsen Saidenejad, MD, Catherine J. Klein, MD, and James Chamberlain, MD, from the Children's National Emergency Department
Concurrent Predictors of Parenting Attitudes among Urban African American Adolescent Mothers; Stephanie Mitchell, MD, Amy Lewin, PsyD, Lee Beers, MD, Goldberg Center for Community Pediatric Health and the Center for Clinical and Community Research
Patients' Interest in Receiving Information about Childhood Overweight through the Emergency Department, Mohsen Saidinejad, MD, Catherine Klein, MD, James Chamberlain, MD, Emergency Department
Performance Measures for Pediatric Disaster Preparedness; Tiffani Johnson, MD, Tasmeen Weik, Joseph Wright, MD, MPH, Emergency Medical Services for Children
Solving the Puzzle of Sudden Unexpected Death in Infants: Putting the Pieces Together; Rachel Moon, MD, Goldberg Center for Community Pediatric Health. Read more about SIDS research at Children's National
Environmental Health; Jerome Paulson, MD, Medical Director for National & Global Affairs, Child Health Advocacy Institute
The Pediatric Academic Societies (PAS) are four individual pediatric organizations who co-sponsor the PAS Annual Meeting – the American Pediatric Society, the Society for Pediatric Research, the Academic Pediatric Association, and the American Academy of Pediatrics.
Contact: For interviews during the conference, contact Jennifer Leischer (202-657-2039) or Emily Dammeyer/Paula Darte in DC at 202-476-4500.
Children's National Medical Center, located in Washington, DC, is a leader in the development of innovative new treatments for childhood illness and injury. Children's has been serving the nation's children for more than 135 years. Children's National is consistently ranked among the best pediatric hospitals by U.S.News & World Report and the Leapfrog Group. For more information, visit .ChildrensNational.org . Children's Research Institute, the academic arm of Children's National Medical Center, encompasses the translational, clinical, and community research efforts of the institution. Learn more about Children's Research Institute at ChildrensNational.org/Research.
# # #