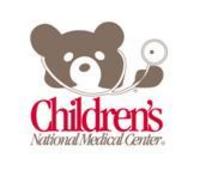 In the past, healthcare providers have provided counseling to patients that has assisted with smoking cessation, improved bicycle helmet use, decreased alcohol abuse, and decreased sexual risk taking
Washington, DC (Vocus) October 1, 2008
Family physicians can and should help teens and their families understand the importance of responsible driving, according to a manuscript in the September edition of the American Journal of Preventive Medicine.
The authors, Lawrence D'Angelo, MD, chief of Adolescent and Young Adult Medicine at Children's National Medical Center and Bonnie Halpern-Felsher, PhD, an adolescent medicine expert from the University of California, San Francisco, make the case that healthcare providers have a unique opportunity to relay this vital safety information to teenagers and their parents in a personalized way to help individuals better understand what's at stake when teens get behind the wheel.
"In the past, healthcare providers have provided counseling to patients that has assisted with smoking cessation, improved bicycle helmet use, decreased alcohol abuse, and decreased sexual risk taking," said Dr. D'Angelo. "It stands to reason that with proper guidance and tools, providers could also actively assist curbing crash rates among teens."
The authors contend that physicians need greater encouragement to provide targeted screening, education, and counseling aimed at more than seatbelt use and alcohol abuse. According to previously published research by Dr. D'Angelo, physicians report counseling teens 85 percent of the time about seatbelts and alcohol, but only about one third reported providing guidance on issues including driving with passengers.
Dr. D'Angelo and Dr. Halpern-Felsher cite time constraints, as well as a lack of streamlined tools to assist with effective counseling on safety as common reasons that providers have remained outside of the safe driving debate. By planning to add safe driving tips during annual or interval visits to the doctor's office around the ages of 15 and 16, providers may help communities reduce the number of teen crashes.
Providers can help teens and parents be more focused on safe driving by:

Understanding state licensure laws for young drivers.
Encouraging driver responsibility and the importance of avoiding distractions like cell phones, passengers, and loud music for teen drivers.
Discussing risk taking such as alcohol consumption or night-driving that increase the likelihood of crashes.
The authors also highlight the importance of an effective graduated licensure program beginning at age 16, including 6 months of no teen passengers, no cell phones until full licensure, and nighttime driving limits, as recommended by the American Academy of Pediatrics. These guidelines can be shared with community leaders by local providers as key to reducing teen driving accidents.
"Everyone in their own community can play a role in helping teens understand how important safe driving truly is," Dr. D'Angelo continued. "Healthcare providers, who have a unique opportunity to communicate responsibility to patients one-on-one, should be able to efficiently and effectively help cities and towns reduce motor-vehicle crashes for young drivers."
Contact: Emily Dammeyer or Jennifer Leischer, Public Relations, 202-476-4500.
Children's National Medical Center, located in Washington, DC, is a proven leader in the development of innovative new treatments for childhood illness and injury. Children's has been serving the nation's children for more than 135 years. Children's National is proudly ranked among the best pediatric hospitals in America by US News & World Report and the Leapfrog Group. For more information, visit Children's National Medical Center. Children's Research Institute, the academic arm of Children's National Medical Center, encompasses the translational, clinical, and community research efforts of the institution. Learn more about our research programs at http://www.childrensnational.org/research.
###