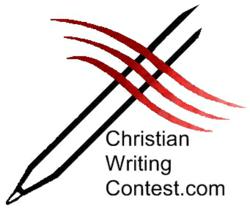 Holmen, Wisconsin (PRWEB) May 10, 2013
The deadline for the Children's Book Division in Athanatos Christian Ministries' Christian Writing Contest is rapidly approaching. June 1st is the deadline for authors to submit their manuscripts.
Athanatos Christian Ministries is an apologetics ministry, which means that its core mission is the defense of the Christian faith. It has a significant emphasis on the arts and literature because it perceives that the culture has extraordinary influence on faith formation; usually a negative influence. For this reason, ACM encourages Christians to participate in the culture in meaningful ways with works of art that exhibit excellence.
Since it does have this perspective, entries will be viewed favorably when they explain or illuminate aspects of the Christian faith in such a way that they could plausibly be expected to ground a child more deeply in the faith or immunize them from objections and challenges to the faith they can expect to encounter. It is fully understood that there are limits to what a children's book can accomplish in that regards, but it should be kept in mind that this is not simply a contest for 'family friendly' children's books. ACM has a reason for hosting these contests, and the prospective entrant should understand that reason before submitting their entry.
Full information on requirements and submission policies can be found on the website.