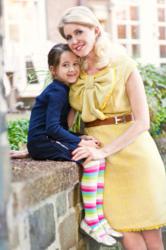 This is yet another example of her fierce commitment to break new ground, challenge old ways of thinking and create positive change.
Flushing, MI (PRWEB) October 11, 2011
Elizabeth Hoadley, president and CEO of The Sunshine Workshop said in a statement yesterday, "The Sunshine Workshop has taken a unique and creative position concerning the development of our much anticipated musicals. When we first started working with artists, we bought 100% of the rights to songs and other materials that we were interested in. I admit that I just did what was standard for the industry; didn't give it much thought," said Hoadley.
"After personal reflection and long discussions with musicians, I threw out the standard industry document and went back to the lawyers and the drawing table," said Hoadley. "We crafted an entirely new document that reflects who we are, both as a corporation and as human beings. The lawyers were surprised by this move, but I believe that if we can send a man to the moon and a probe to Mars, this is simple stuff. 'The Golden Rule' should also be applicable in the business world, not just kindergarten."
"Often artists and songwriters give up their ownership rights to songs, lyrics, music, ideas, etc., when they choose to 'sell' a particular song or idea," said Shayna Dubbin Harris, Chief Operating Officer of The Sunshine Workshop, "meaning that if a song becomes a hit, they often miss out on future opportunities to profit from material they have created, submitted and subsequently sold. Elizabeth has always been, and remains committed to leading by positive example. This is yet another example of her fierce commitment to break new ground, challenge old ways of thinking and create positive change."
For additional information on how you can participate as a songwriter, visit the The Sunshine Workshop's "Musical Theatre" page for a general overview of the program. Drop down lists will show the "New Songs Needed" page which will describe songs that are available for development. The page "Terms: Song Submissions" will provide the full details and song submission registration form which must be completed and forwarded to The Sunshine Workshop with each song submission.
"It is important to check back often because as these musicals are developed, our song requirements will blossom and morph," says Hoadley. "Imagine a musical quilt, built with different visions and voices from across the world ~ this is my dream for The Sunshine Workshop musicals."
Currently there are three musicals in production: The Thanksgiving Coat, I Know I Can and The Three Graces of Aquila. The first musical production is projected for 2012.
All submissions are carefully considered and we receive material on a daily basis from a wide range of musicians, from Emmy winning professional songwriters to high school students.
The Sunshine Workshop produces children's books, artwork, animation, musicals, and related products and has offices in the United States (Flushing, Michigan) and Canada (Montreal, Quebec).
###