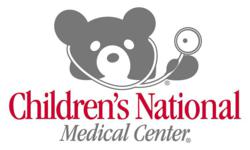 The state-of-the-art unit combines the most advanced care and research technologies, with a design that is centered around families and healing.
Washington, DC (PRWEB) December 29, 2011
Eighteen patients with severe cardiac disease were safely transported to a new Cardiac Intensive Care Unit at Children's National Medical Center yesterday. The new unit houses 26 private rooms spanning 34,000 square feet.
Children's National is home to the region's only Cardiac Intensive Care Unit dedicated to neonates, infants, children, and adults with acquired and congenital heart disease. The state-of-the-art unit combines the most advanced care and research technologies, with a design that is centered around families and healing.
"Having a child in the Cardiac ICU is a stressful time for families, but our new unit allows them to be in a comfortable and safe environment, while also providing our clinicians with access to the latest technology and research," said John Berger, MD, Medical Director of the Cardiac ICU. "Our goal is to provide our patients with the best outcomes possible, and this new unit helps tremendously."
Each patient room allows for research-based monitoring of the patient's vital organs, including the brain. The focus in a Cardiac ICU on specialized brain monitoring serves to preserve neurological function and optimize long-term outcomes for patients. Additionally, the Cardiac ICU includes a designated simulation room for real-time teaching through high-fidelity simulation, multiple video cameras, and state-of-the-art technology.
Features of the rooms include a paperless, in-room display of the patient's electronic medical record, with images and reports; two computers in each room for physicians and nurses; and separate, large flat-screen panels that provide continuous graphic display of vital-sign trends and real-time patient information.
"Each patient room has state-of-the-art equipment that allows us to continuously monitor brain functions with new prototype equipment utilizing our research protocols – a novel approach for a Cardiac Intensive Care Unit," said David Wessel, MD, Senior Vice President for Hospital-Based Specialties, which houses the Division of Critical Care Medicine.
The 26-bed, state-of-the-art Cardiac ICU opened on December 28, when 18 patients, including one on ECMO (extracorporeal membrane oxygenation) therapy, were transported from the existing Cardiac ICU. The new unit increases the number of licensed beds at Children's National to 303. The Cardiac ICU at Children's National is staffed by physicians with multiple board certifications, including pediatric cardiology, pediatric critical care medicine, and anesthesiology.
Related Links:
Critical Care Medicine at Children's National
Children's Research Institute
Children's National Heart Institute
Contact: Emily Dammeyer or Paula Darte: 202-476-4500.
###
About Children's National Medical Center:
Children's National Medical Center in Washington, DC, has been serving the nation's children since 1870. Home to Children's Research Institute and the Sheikh Zayed Institute for Pediatric Surgical Innovation, Children's National is consistently ranked among the top pediatric hospitals by U.S.News & World Report and the Leapfrog Group. With 303 beds, more than 1,330 nurses, 550 physicians, and seven regional outpatient centers, Children's National is the only exclusive provider of acute pediatric services in the Washington metropolitan area. Children's National has been recognized by the American Nurses Credentialing Center as a Magnet® designated hospital, the highest level of recognition for nursing excellence that a medical center can achieve. For more information, visit ChildrensNational.org, receive the latest news from the Children's National press room, or follow us Facebook and Twitter.