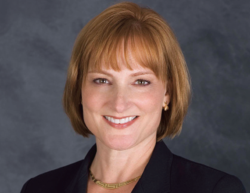 Carol has extraordinary expertise in family financial planning, especially those dealing with separation or divorce
Carson City, Nevada (PRWEB) May 10, 2012
ChildSharing.com today announced that CAROL A. WILSHIRE, CFP®, was appointed to the company's board of directors. Ms. Wilshire, a financial planner who works with individuals going through divorce, has 15 years of industry experience; three years with UBS Financial Services and 12 years as a Vice President at Citigroup Smith Barney.
Ms. Wilshire has taught investment and financial planning courses and has been active in community outreach programs throughout California, sponsored by the CFP® Board of Standards and designed to educate the public on financial planning issues. She was on the Board of the Channel Islands Chapter of the National Association of Investors Corporation (NAIC) and has spoken on financial planning for the California State Bar, the North American Women's Healthcare Forum and for Professionals in Human Resources Association (PIHRA), among others. Ms. Wilshire will act as an advisor on financial topics related to families in transition for ChildSharing.com online programs. This will further add to the ChildSharing family of advisors with industry specific skills.
"Carol has extraordinary expertise in family financial planning, especially those dealing with separation or divorce, which is our target audience. We are delighted that she is joining ChildSharing, Inc.'s Board," said Michelle Muncy, Director of Marketing at ChildSharing.com. "I believe that she will provide us with valuable insights into our operations and suggestions for their improvement."
"I am honored to join the ChildSharing board and work with this exceptional team," Wilshire said. "ChildSharing has been a national leader in online parenting programs for families in transition, and I look forward to contributing to the future direction and growth of this company."
Prior to entering the financial services industry, Ms. Wilshire was director of corporate communications for Allied Signal Aerospace, now part of Honeywell International. Her responsibilities included media relations, investor relations and employee communications.
Founded in 2008, ChildSharing, Inc. is dedicated to better educating and supporting families. ChildSharing.com classes are accepted in over 600 counties across the country and works with experts in an effort to properly educate families in transition. For more information on our experts, or for additional questions regarding ChildSharing, Inc., visit ChildSharing.com.
ChildSharing.com online programs start at $39.99. Anger Management for Co-Parents offers 8 and 10 hour option and are a convenient and flexible way for parents in high conflict situations to comply with court ordered mandates in an effort to keep their families functioning peacefully. Classes are available in multiple languages. Discounts are also available to low-income families and the military.
Media interested in setting up an interview with ChildSharing, Inc. representatives regarding the online program should contact Lori Lavigne in the development planning office (866-333-1165 or lori(at)ChildSharing(dot)com).