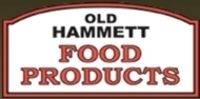 After a successful rebranding, the goals of national distribution were realized with distribution agreements with large multi-state national grocery chain retailers and today we're just taking it to that next natural level
Sapulpa, OK (Vocus) November 15, 2010
Old Hammett Food Products, Inc. announces the launch of their first website with a focus on E-Commerce and ease of use for their already massively popular brand of "No-heartburn Chili". Over 30 years ago, Hammett Chili seasoning was introduced into the North Eastern Oklahoma market. This small regional chili seasoning made an impact on the marketplace, selling against larger brands of chili seasonings with the promise of a great-tasting "No Heartburn Chili". "When starting his own specialty foods brokerage company in 1989, my father, Don Holman, Sr. remembered this popular brand and sought its owner for the rights to not only promote, sell and distribute it, but to own it and rebrand it for a wider market with goals of national distribution," said Don Holman, Jr., VP of Business Development for the Old Hammett Brand of products. "After a successful rebranding, the goals of national distribution were realized with distribution agreements with large multi-state national grocery chain retailers and today we're just taking it to that next natural level," continued Holman.
"Old Hammett brand has never needed to focus on marketing, particularly e-commerce because its following was primarily based on 3 decades of regional restaurant and retail customers, you can imagine there were plenty of word-of-mouth loyal consumer recommendations. Old Hammett's new website and e-commerce focus is another way to serve their already loyal consumer while gaining awareness of new untapped potential consumers via the internet." said Amy Campbell, Owner and Director of All that Happens at The Red Checker, LLC, and the Marketing Consultant for Old Hammett's brand.
"We know some loyal customers have moved out of the distribution areas covered by Old Hammett and cannot get the product in their local marketplace," Holman continues, "and though we've grown our distribution considerably through distribution channels such as WalMart Neighborhood Markets, Whole Foods and Valu-Merchandisers and Kehe Distributors over the last 10 years, we realize the vast majority of our consumers are now communicating and buying hard to locate items over the internet. We want to be sure we are accessible to customers who already know about the quality of our products as well as reach a new consumer."
With the e-commerce element of their website, they are able to offer shipping within North America and also provide the kind of friendly customer service Old Hammett has come to be known for. "We are not looking to get rich on the internet, we just want to be convenient to consumers and enable them to find Old Hammett Chili and other seasonings and sauces when they don't have retail access. Our primary e-commerce consumers will be our already loyal customers and those looking for a true alternative to Chili's out there that cannot back up the claim of being a "No-Heartburn Chili," said Holman.
About Old Hammett
Company history and other product-related Inquiries should be addressed to Old Hammett's customer service at: (800) 281-1352.
# # #