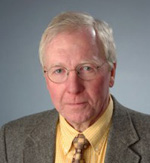 Herndon, VA (PRWEB) June 19, 2012
Chiliad Inc. announced today the appointment of Howard R. Turtle as Chief Scientist. In his new role, Dr. Turtle will lead the company's advanced research into leading edge technologies supporting big data analytics and knowledge discovery applications.
Howard joins Chiliad from Syracuse University, New York, where he is the director of the Center for Natural Language Processing, Associate Research Professor and Associate Professor of Practice. Howard will continue in his roles at Syracuse University while working at Chiliad.
Howard brings more than 35 years of experience in areas such as information retrieval, text extraction, and natural language processing. During his career he has helped leading technology companies develop advanced capabilities in natural language retrieval systems, text classification and mining. He has also served in an advisory capacity to organizations such as the Library of Congress and the National Information Standards Organization.
"I am thrilled to welcome Howard to the executive team," said Craig Norris, CEO of Chiliad Inc. "Howard brings a strong balance of advanced research capabilities combined with experience developing real world solutions that can help Chiliad's customers discover knowledge in their data faster and more easily."
Prior to joining Chiliad, Howard served in executive roles at several high tech companies. As President of the CogiTech Group, Jackson, WY, Howard provides technical consulting for information retrieval system design. He also served as Chief Scientist, for West Publishing, Inc., Eagan, MN, directing research in support of new information retrieval, text management, and text classification technologies. Other experience includes roles as Chief Scientist at OCLC Online Computer Library Center, Inc. Dublin, Ohio.
"I'm honored to join Chiliad at a time when customers are increasingly demanding ways to better manage and distill information from their data," said Howard Turtle, Chiliad Chief Scientist. "Chiliad has the most scalable platform in the industry to help customers discover actionable meaning in the growing mountains of data they find all around them. With a unique architecture proven in the field by some of the world's most demanding customers, Chiliad is well positioned to multiply the value of big data."
Howard Turtle will be based in Chiliad's Amherst, MA, office and will report directly to Craig Norris.
About Chiliad
Chiliad is the leader in Big Data analysis across clouds, organizations, and other silos. Chiliad Discovery/Alert™ enables organizations to securely reach, find, analyze and continuously monitor big data—whether structured or unstructured, classified or unclassified.
Thousands of analysts use Chiliad to find meaning among vast information collections and to drive more effective actions. With Chiliad, analysis and discovery within the biggest of Big Data can actually save time and money. Chiliad can reach data in nearly any location, eliminating the expensive and time-consuming need to consolidate or transform your data. At the same time, Chiliad minimizes training and administrative support by empowering users with a flexible, easy-to-use conversational query tool capable of delivering the most relevant results.
For more information, contact:
Rick Brown
408-438-2458
http://www.chiliad.com