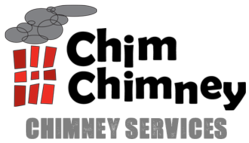 Even though it's not cold outside, don't neglect your chimney.
Nashville, TN (PRWEB) May 30, 2013
For a lot of folks, when the winter season ends, so does attention to their chimneys and furnaces—but not for the year-round professionals at Chim Chimney.
Chimneys don't go away with the cold weather, and the maintenance doesn't go away either. "No," says Chim Chimney owner Karen Kaposy, "it's just a different type of work in the summertime. Mainly masonry, chimney fixes, and a lot of dryer vents—plus, we do inspections for homes that are being sold."
With more than 17 years of experience, Karen Kaposy notes that many of the issues homeowners face during "fire season" could be prevented by off-season maintenance. "And," she says, "When fall comes, everybody is pretty much so slammed with just doing 'fire season' things...that there's little time to schedule major repairs."
"[Summertime] is a better season to do the repairs, and that way," says Kaposy, "you're already up, and you're running, and you're ready to go, it's out of the way, so when it comes to wintertime, all you have to do is light your fire and you're ready to go."
But changing seasons can clog up more than just a schedule. "It's better to have a chimney cap on prior to the mating season for birds at this point," she continues, "you don't want birds in your chimney. The nest could be very flammable, and if it's blocking the chimney, and you don't realize it's there, all that carbon monoxide is going to back up into your house."
"The problem is," according to Karen, "we are governed by federal regulations that keep us from moving some kinds of nests. If it's not a Starling or a House Sparrow, we're not allowed to move it if it's active."
However, even if your chimney has already been "nested" this spring, there is still hope!
They get calls all the time; Karen says:
This is typically how it goes—we get a phone call from folks saying they've got birds in their chimney. They can hear them, they may not be able to see them, but they know there's a nest in there. We will come out and evaluate the situation. What kind of bird it is, what's going on, how active it is, are there are eggs in there, are babies in there? Then we can estimate—based on what we see, and how far along the birds are—when they'll leave. Then we can come back at a later date, make our recommendations, or put on a cap.
While evicting baby birds (as well as squirrels, raccoons, and bats) is not her favorite part of the job, Karen remembers one nice story. She says, "Once there were some ducks in a furnace flue! They were living, we took them out, and then we took them to the lake. When we first found then, they were as surprised as us! But we all were very happy in the end. It was all very cute."
Karen Kaposy says, "Even though it's not cold outside, don't neglect your chimney. It's just as important as doing any type of spring-cleaning. This is the time to do the maintenance on your chimney, just like anything else, when the weather warms up, you need to be doing these things."
Important information and safety tips for homeowners are freely available on the Chim Chimney Blog.
For questions or concerns about fireplaces, chimneys, or dryer vents, visit Chim Chimney online or the FAQ section. For more information call at (615) 364-8987.
Contact:
Chim Chimney
3646 Central Pike
Hermitage, TN 37076
(615) 364-8987
karen(at)chim-chimneyinc(dot)com
http://www.chim-chimneyinc.com