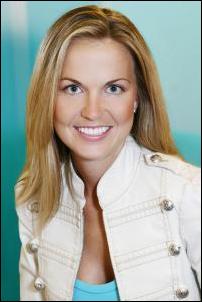 Potential CHI buyers are those seeking trophy properties with something inimitable, distinctive -- a pristine, ultra luxurious beachfront, historical element or 'star' element, previously owned by someone famous. If there is glamour or another matchless appeal attached to a structure, price is no object
Miami, Florida (PRWEB) March 26, 2007
Sunny Isles Beach's newest tower caters to the super rich. CHI has 38 Private residences in the sky. Set on one of the most exquisite spots in the world in Sunny Isles Beach in North Miami Beach (Florida).
Jaya Ibrahim who has designed and created Setai in South Beach, and some of the most beautiful resorts in Bali, among them The Four Seasons, will also design the interior of CHI Tower.
For those who come to a private acquisition presentation experience at CHI, they will tell them upfront, "this is not for everyone".
Potential buyers - CHI Developers are envisioning - are fourth or fifth home buyers, intending only to stay a month out of the year in the sunny enclave of North Miami Beach (Sunny Isles Beach), nestled between the elite shops and fine restaurants of Bal Harbour to the south and exquisite Aventura to the north.
CHI will be by far one of the most luxurious towers in the North Miami Beach area.
The marketing slogan is simple, yet to the point! 42 stories, 38 homes and 39 pools! Which translates into buyers acquire actually an entire floor and each condo has its own infinity edge mineral-water pool with outdoor summer kitchen and an outdoor Indonesian-style rain shower.
The services and amenities include a personal butler, chef, chauffeur and an association owned Bentley. The master suite includes a fireplace and a "midnight kitchen." A climate-controlled wine cellar with tasting room is also included at CHI, designed by Jaya Ibrahim, who is also the designer of the Setai in South Beach and The Four Seasons in Bali.
Hollywood is already sending its agents for previews; Russian millionaires and billionaires are eager to acquire another trophy property, especially in a building that will be as discriminatingly exclusive and private as CHI is determined to be. Russian heiress and real-estate collector Anna Anisimova has already added the CHI Miami residence to her rather stunning portfolio, which includes a $15 million condo at the Time Warner Center. The 20-something socialite has spent $5 million on a full-floor 4,700-square-foot three-bedroom, 41/2-bath penthouse at CHI Tower Miami, the hottest new condo project in Sunny Isles Beach.
Sales are taking off well and since there is such a high demand in Russia for trophy properties the floor plan model will go to Moscow and will be exhibited in the lobby of the newly opened The Ritz Carlton.
"Potential CHI buyers are those seeking trophy properties with something inimitable, distinctive -- a pristine, ultra luxurious beachfront, historical element or 'star' element, previously owned by someone famous. If there is glamour or another matchless appeal attached to a structure, price is no object," said Katerina Brosda, Broker Associate with Century 21 Oceanfront Realty in Sunny Isles Beach. "And Sunny Isles Beach has already made its name overseas as "Little Moscow," she continued.
Research shows that the affluent members of the first wave of Baby Boomers, as well as European and Latin American buyers, are still buying million-plus third and fourth homes. And because 2006 was such a profitable year on Wall Street, New York area brokers, bankers and financial managers are buying trophy properties right here in the Miami area.
In the end there will only be 38 lucky ones. If you are interested in a personal acquisition consultation for CHI, contact Katerina Brosda at (305) 788-9393 or visit http://www.miamijustlisted.com.
About Katerina Brosda
Katerina Brosda, Broker Associate, is a preeminent negotiator dominating her industry and field of expertise. As the sole principal at MiamiJustListed.com Ms. Brosda is charged with the day-to-day operations of a boutique real estate services and development firm that caters to the haves and wants of an international upscale clientele in the greater Miami area and in particular on the beaches. Ms. Brosda is recognized by the largest real estate services firm in the world, Century 21, as one of its most successful and outstanding professionals. Ms. Brosda's firm is located in chic Sunny Isles Beach, Florida, a barrier reef island in North Miami Beach.
About Century 21 Real Estate LLC
Century 21 Real Estate is the franchisor of the world's largest residential real estate sales organization, providing comprehensive training, management, administrative and marketing support for the CENTURY 21 System. The System is comprised of more than 7,800 independently owned and operated franchised broker offices in 42 countries and territories worldwide. Century 21 Real Estate LLC is a subsidiary of Realogy Corporation (NYSE: H), the world's largest real estate franchisor.
©2007 Century 21 Real Estate LLC. CENTURY 21® is a registered trademark licensed to Century 21 Real Estate LLC. An Equal Opportunity Company. Equal Housing Opportunity. Each CENTURY 21 Office is Independently Owned and Operated. *The Broker is not employed by the Developer but, rather an independent Florida State licensed Broker Associate.
Contact:
Katerina Brosda, Broker Associate
Century 21 Oceanfront Realty
Sunny Isles Beach, Florida 33160
http://www.MiamiJustListed.com
http://www.MiamiBroker.US
(305) 788-9393
###