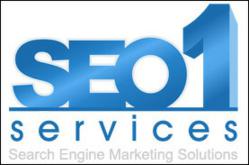 Working with SEO 1 Services is very exciting for us, says the marketing director of Chinese Visa Express
Dallas, Texas (Vocus/PRWEB) February 15, 2011
The company Chinese Visa Express, which specializes in handling travel visas to the country of China, has recently hired SEO 1 Services, a SEO service company based in Dallas. SEO 1 Services is tasked to promote Chinese Visa Express' website by increasing site traffic and visitor count, specifically to the American audience.
Chinese Visa Express is travel document processor that minimizes the hassles and inconveniences of applying for a China visas. Most people have many misconceptions about travelling to China. Many people seem to think that the troubles of visa applications, China business visas and procurement of travel documents are too difficult to be worth a trip to this beautiful country. China visa processor specifically aims to correct those misconceptions by letting people know that getting a Chinese visa is actually not a lengthy or difficult process.
SEO 1 Services is a leader in search engine optimization. Unlike other online companies that purchase links, or promote site through Pay-Per-Click advertising, SEO 1 Services, uses organic search engine optimization, is a strategy that is help with increasing a company's visibility and online presence to a targeted audience. In the case of Chinese Visa Express, whose audience living in the 50 United States of America, Organic SEO has been found to have more advantages than Pay-Per-Click options in the long run.
SEO 1 Services is tasked to make sure that United States residents are well-informed of the services offered by Chinese Visa Express which makes visa application and travel to China a breeze. With the expertise and innovative strategies employed by this top SEO company, the marketing director of Chinese Visa Express is very confident that the website's popularity will increase in the months to come.
"Working with SEO 1 Services is very exciting for us," says the marketing director of Chinese Visa Express. "We were pleased with their track record, and we look forward that they can achieve the same success for our website. We provide really excellent service to those who would like to apply for a Chinese visa, and the partnership we have established with SEO 1 will ensure that more and more Americans can plan trips to China henceforth," he adds.
About Chinese Visa Express:
Chinese Visa Express is a company based in Washington DC, offering processing and delivery services of China travel visas in a quick manner. The company has been authorized to facilitate and provide visa services to individuals residing in the United States (American citizens of otherwise), who are applying for any of the following visas to China: tourist travel visa, work visa, business visa or study visa.
http://chinesevisaexpress.com/
http://seo1services.com
# # #