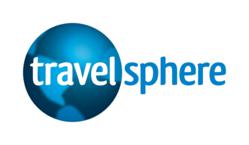 Save On China Holidays
(PRWEB UK) 16 March 2011
Explore the East and enjoy fantastic value for money this spring by booking an escorted tour or China Holiday with the popular tour operator, Travelsphere.co.uk.
Although fondly referred to as 'The Sleeping Dragon,' China is certainly not growing tiresome. In fact, Asia's cultural capital received more than fifty million visitors last year, making it the third most visited country in the world. With China set to become the top tourist destination by 2015, there's never been a better time to experience the wonder of China holidays.
Whether you're clued up on culture, amazed by architecture or stunned by skyscrapers, Travelsphere China has something to suit everyone. From China tours around the major cities of Shanghai, Xian and Beijing to relaxing cruises along the beautiful River Yangtze, China holidays with Travelsphere promise to be unforgettable.
Get globe-trotting and check out these must-see hot spots from Travelsphere China holidays:
1. Culture vultures and city slickers alike will go crazy for the dazzling delights of Shanghai. Also known as 'the Queen of the Orient,' this vibrant sea port with a chequered past is fast becoming the country's commercial and financial hub. China holidays won't be complete without a visit to the Bund, Shanghai's thriving boulevard lined with magnificent colonial buildings and skyscrapers.
2. Ever wished you had your own personal army? You're not alone. China's first emperor, Qin Shi Huang Di, was supposedly so scared of snuffing it that he wanted a whole army of warriors to protect him in the afterlife. His wish was granted and today his 9,000-strong Terracotta Army stands triumphant in Xian. Try one of Travelsphere's China holidays to behold the incredible sight of rows upon rows of intricately detailed soldiers, cavalry men and chariot drivers.
3. Hop on board Travelsphere's Yangtze River cruise to relax and unwind. Experience the breathtaking beauty of Asia's longest river as you sail through the famous Three Gorges Dam and explore the colourful cities of Nanjing and Wuhan. Take the scenic route and slow the pace with China holidays on the Yangtze.
With its' charming cities, magnificent architecture and luscious landscapes, you'd be mad to miss a chance to visit China this spring.
About Travelsphere
Travelsphere has more than 30 years' experience as a tour operator, so you can trust their experienced team to help you find your dream holiday. Choose from more than 300 escorted holidays in more than 70 countries and get great deals on a variety of experiences, including cruises and resort stays.
Try Travelsphere today to find fantastic ATOL-protected holidays at competitive prices.
Visit http://www.travelsphere.co.uk/destinations/asia/eastern-asia/china/ for more information.
For media and PR:
Gary Collins
Status Media Plc
http://www.statusmediaplc.com
Tel: +44 (0)845 054 2529
garycollins(at)statusmediaplc(dot)com
###