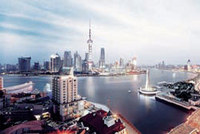 The health and well-being of our clients is always our top priority and we recognize that unforeseen circumstances sometimes require consumers to either cancel or interrupt their vacation
Alhambra, CA (PRWEB) September 25, 2009
To help travelers protect their vacation investment and offer increased savings, China tour experts Ritz Tours is offering free Travel Protection Insurance on every international escorted 2010 tour program to Asia and Europe that is paid in full at least 60 days prior to departure.
Ritz Tour's Travel Protection Insurance is offered in cooperation with the Travel Guard®. Ritz Tours' Premiere Series of Asia and China tours offers full cancellation coverage, while the Deluxe, Asia, and Europe tour programs offer trip interruption compensation. Additionally, the Ritz Tour's Travel Protection Insurance features protection with travel delay, baggage delay, loss of baggage and/or documents, medical expenses, emergency medical transportation, dismemberment and accidental death.
"The health and well-being of our clients is always our top priority and we recognize that unforeseen circumstances sometimes require consumers to either cancel or interrupt their vacation," notes Evan Chan, managing director of Ritz Tours. Chan continued, "we have instituted complimentary travel insurance to all travelers to offer both peace-of-mind and protection of their vacation investment."
In addition to the Travel Insurance Program, Ritz Tours is featuring guaranteed departures on several of its Asia and China tour packages with as few as two travelers. Travelers can pack their bags with confidence and enthusiasm knowing their vacation will not be cancelled or postponed due to minimum passenger restrictions.
Furthermore, Ritz Tours has announced its 2010 Asia and China tour schedule and is offering an Early Booking Offer of up to $600 off per couple ($300 per person) on its portfolio of Premiere, China & Yangtze River, and Asia Series travel itineraries. Travelers will enjoy lower Asia and China tour package prices (by as much as $700 per person from the 2009 rates) as well as upgraded hotels and room categories. The Early Booking Offer is available on bookings made by Dec. 18, 2009, at least 60 days in advance of the departure date.
About Ritz Tours
For nearly 30 years, China tour expert Ritz Tours has been introducing travelers to Asia's 5,000 years of culture and history, and now the company is bringing its formula for success to Europe. A member of the U.S. Tour Operators Association (USTOA), the American Society of Travel Agents (ASTA) and the Pacific Asia Travel Association (PATA), Ritz Tours delivers on its motto "the best quality tours at the most affordable prices" with a selection of exceptional programs that is unrivaled in the marketplace.
Contact:
Kelly Cho, Marketing Coordinator
208 S. First St.
Alhambra, CA 91801
(800) 900-2446 ext.107
###