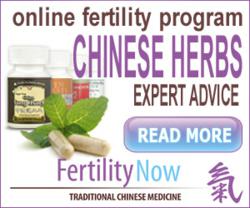 Helping someone overcome infertility is one of the most rewarding aspects of our work
Altanta, GA (PRWEB) April 27, 2011
Acupuncture Atlanta, owners of Fertility Now, has been successfully treating infertile couples at their Atlanta Clinic for over 15 years. At the suggestion of one of their happy new parents, they decided to re-launch FertilityNow so they could reach out to even more infertile couples.
"Helping someone overcome infertility is one of the most rewarding aspects of our work" said Clinic Director, Warren Cargal. "So the decision to invest in the redevelopment of Fertility Now so that we could help even more people via an online program was a no brainer decision when it comes to ROI."
A long term proponent of combining western approaches with Traditional Chinese Medicine, Cargal has devised a series of fertility profiles with matching treatment programs to make it easy for infertile couples to work out their treatment options.
"I knew that to offer what we do in our clinic in an online environment, I had to simplify the treatment selection process. I analyzed years of fertility data to create 4 main fertility profiles: 3 female and 1 male." Cargal explained. "Each has a matching treatment program. In addition we offer optional diagnostic tests to tease out underlying issues such as food intolerance that would also need to be treated."
The program, which should be followed for at least a 90 day period, consists of a selection of Chinese Herbs matching the specific profile plus fertility enhancing Supplements all of which can be purchased on FertilityNow.net. In addition you need to follow a low carbohydrate, low refined sugar diet and get a bit of exercise. For those who want greater support there are optional telephone consultations that can also be purchased.
How can Fertility Now succeed where often Western Medicine has failed? "Our success lies in our ability to identify and treat not only functional imbalances in hormonal levels but also functional imbalances in nutritional levels as well." Cargal explained. "Many of these imbalances are often overlooked in other approaches to Fertility Treatment."
For a fraction of the cost of traditional methods, Fertility Now makes fertility treatment available to more couples in more ways than one!
###