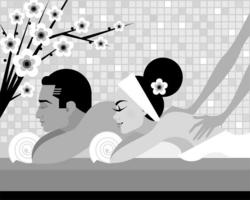 Making a career shift in the middle of a recession may seem scary to many people, but pursuing higher education is an excellent choice for many people facing stagnant wages and stressful working conditions
San Francisco, CA (Vocus/PRWEB) May 18, 2011
When the economy takes a downturn and companies downsize, it may seem like a tumultuous time to pursue a new career path. However, this may be the ideal time to return to school to seek a higher degree or new vocation. A growing field to consider is healthcare, and in the Bay Area more and more people are turning to alternative medicine.
The American College of Traditional Chinese Medicine (ACTCM), a higher-education institution offering a Master of Science in Traditional Chinese Medicine (MSTCM) and a Doctorate of Acupuncture and Oriental Medicine (DAOM), also offers Asian Body Therapy massage programs. ACTCM's massage programs are designed for students who wish to explore a career in the field of body therapy.
ACTCM's Tui Na and Shiatsu Massage Certificate programs are programs that students can complete either separately from or concurrently with the master's degree program. This flexibility allows students to obtain a massage license and begin a massage therapy practice while pursuing their master's degree.
Both the Shiatsu and Tui Na programs allow students to learn the fundamentals and theories of Traditional Chinese Medicine and the various meridians and points of the body.
"Making a career shift in the middle of a recession may seem scary to many people, but pursuing higher education is an excellent choice for many people facing stagnant wages and stressful working conditions," said Alissa Cohan, director of Communications for ACTCM. "Healthcare services are also always in demand, so people who take advantage of this down time to pursue a degree in alternative medicine will be set up for future success in an economy."
ACTCM offers financial aid and scholarship packages, with 80% of their students receiving financial aid through government lending. For those nervous about taking on debt, the financial aid office reassures that no student has ever defaulted on their student loan.
For more information about Asian Body Therapy or any of their other programs, call (415) 401-0464, visit their website at http://www.actcm.edu, or email them at admissions(at)actcm(dot)edu.
About the American College of Traditional Chinese Medicine
The American College of Traditional Chinese Medicine (ACTCM) has been at the forefront of educating student in Traditional Chinese Medicine in the Bay Area since its inception in 1980. Their two degree programs—the Master of Science in Traditional Chinese Medicine (MSTCM) and the Doctorate of Acupuncture and Oriental Medicine (DAOM)—provide a truly exceptional professional education.
ACTCM's community clinics serve as a diverse and demanding training ground for their students, while providing affordable health care services to the community. ACTCM's certificate programs in Tui Na and Shiatsu and its introductory classes for the public offer additional educational opportunities for current ACTCM students, healthcare professionals and the general public.
Bay Area acupuncture treatment, as taught by ACTCM, restores balance and health, and is used for everything from chronic pain to drug dependence. It is also effective for allergy relief, [weight loss, pain management and fertility treatment. During treatment sterile, disposable needles are inserted at acupuncture points along the meridians. Because of the thin and pliable needles used, most people feel little to no discomfort as the needles are inserted, and patients often feel energized or a deep sense of relaxation and well-being.
###