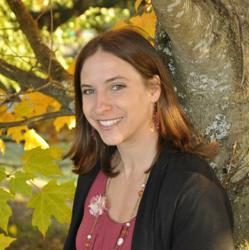 We are thrilled to have Dr. Roland join our staff.
San Francisco, CA (PRWEB) January 10, 2012
The American College of Traditional Chinese Medicine (ACTCM) is pleased to announce the addition of Dr. Hillary Roland, ND to its core faculty. Roland is a highly regarded naturopathic doctor who holds special interest in pediatrics and family medicine.
She is renowned for her passion for integrative medicine, combining the best of conventional and alternative therapies to effectively treat patients—a skill she is now teaching students at ACTCM.
Roland is a licensed naturopathic doctor. Naturopathy, or Naturopathic Medicine, is a form of alternative medicine based on a belief that special energy called vital energy or vital force guides bodily processes such as metabolism, reproduction, growth and adaptation.
Naturopathic philosophy favors a holistic approach with minimal invasive measures, such as surgery and drugs. According to the Association of Accredited Naturopathic Medical Colleges, "Naturopathic medicine is defined by principles rather than by methods or modalities. Above all, it honors the body's innate wisdom to heal."
Roland earned her degree in Naturopathic Medicine and Certificate in Midwifery from Bastyr University. She completed her residency at the Bastyr Center for Natural Medicine, where she got a feel for combining her interests in medicine and teaching. As a clinical supervisor, Roland enjoyed helping educate students in Bastyr's Naturopathic Medicine Program.
Prior to studying medicine, Roland worked with children and teens as a camp counselor and assisted Spanish-speaking populations as a medical interpreter. She spent two years volunteering at Odessa Brown Children's Clinic, where she helped bring alternative medicine to low-income families and now works in an integrated pediatrics practice in Oakland.
Roland also holds her BA in International Affairs from the University of Colorado at Boulder.
"We are thrilled to have Dr. Roland join our staff," said Alissa Cohan, Director of Communications at ACTCM. "She is already making positive impressions on students that they will carry into their own practices."
About the American College of Traditional Chinese Medicine
The American College of Traditional Chinese Medicine (ACTCM) has been at the forefront of educating students in Traditional Chinese Medicine in the Bay Area since its inception in 1980. The college offers two degree programs—the Master of Science in Traditional Chinese Medicine (MSTCM) and the Doctorate of Acupuncture and Oriental Medicine (DAOM). Both programs provide exceptional professional education.
ACTCM's community clinics serve as a diverse and demanding training ground for students, while providing affordable health care services to the community. ACTCM certificate programs include Tui Na and Shiatsu and an introductory class for the public. The college provides additional educational opportunities for current ACTCM students, ACTCM alumni, healthcare professionals and the general public.
Traditional Chinese medicine restores balance and health, and is effectively treats a wide range of illnesses and chronic pain. Increasing numbers of people are turning to acupuncture for infertility, allergy relief, weight loss, addiction and substance use.
Those who visit the college clinic can be sure that only insert sterile, one-time use needles will be used for treatment. Because of the thin and pliable needles used, most people feel little to no discomfort. Patients typically leave feeling energized or relaxed with a deep sense of wellbeing.
For more information about the American College of Traditional Chinese Medicine (ACTCM), call Alissa Cohan at (415) 355-1601 x 12.
###