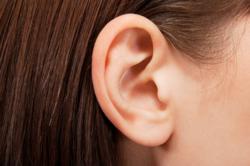 Our Ear Clinic is an under-used gold mine of virtually free healthcare in the Bay Area
San Francisco, CA (PRWEB) October 05, 2012
The ever increasing cost of healthcare has been a problem among people with ballooning health issues for decades and the search for affordable healthcare can be long and result in little to no refuge against high premiums. Despite all the negativity surrounding the issue of healthcare, there is a silver lining and it comes in the form of alternative medicine, or Ear Acupuncture (EA), to be specific. The American College of Traditional Chinese Medicine celebrates its 18th year in operation, providing affordable healthcare to the Bay Area.
Ear acupuncture is an independent micro-system of acupuncture, not unlike foot reflexology, where points on the ear act as reflex points for the whole body. EA became famous in its ability to treat drug addiction, cravings and withdrawal symptoms in a community setting. Other protocols have subsequently been developed to address a wide variety of illness such as insomnia, anxiety, stress related symptoms, pain, smoking cessation, menstrual disorders and PMS, as well as general wellness and preventative care.
In an effort to provide quality, holistic healthcare to those who may not otherwise be able to afford it, the American College of Traditional Chinese Medicine (ACTCM) started The Community Ear Acupuncture Project in 1994.
"Our Ear Clinic is an under-used gold mine of virtually free healthcare in the Bay Area," said Jonathan Wheeler, one of ACTCM's Clinical Supervisors. "The result [of the clinic] is high quality, amazing healthcare for the community four days a week that anyone can access."
Visiting the ACTCM Ear Clinic is similar to visiting any physician's office. A new patient will be required to fill out the necessary paper work and be asked to describe any ailments to a practitioner who will then administer the acupuncture treatment. For those who have an aversion to needles, an effective yet alternative treatment is available upon request. Once needles are in place, patients can sit back and relax, drink free herbal tea, meditate, read or talk quietly with a neighbor. Patients are seen on a drop-in, first come, first served basis and the donation-based treatments typically last 20 – 40 minutes.
The long and dreary road to finding an affordable healthcare practitioner can finally end. ACTCM's Ear Clinic is open weekdays at varying times of the day. For more information, visit http://www.actcm.edu/clinic or call 415-282-9603.
About the American College of Traditional Chinese Medicine San Francisco
The American College of Traditional Chinese Medicine (ACTCM) has been at the forefront of educating students in Traditional Chinese Medicine in San Francisco since its inception in 1980. Their two degree programs—the Master of Science in Traditional Chinese Medicine (MSTCM) and the Doctorate of Acupuncture and Oriental Medicine (DAOM)—provide a truly exceptional professional education.
ACTCM's community clinics serve as a diverse and demanding training ground for their students, while providing affordable healthcare services to the community. ACTCM's certificate programs in Tui Na and Shiatsu and its introductory classes for the public offer additional educational opportunities for current ACTCM students, healthcare professionals and the general public.
Those who receive acupuncture treatments are informed that sterile, disposable needles will be used. Because the needles are thin, solid and pliable, most people feel little to no discomfort. Patients typically feel energized and relaxed, and are given a recommended course of treatment and self-care based on a specific TCM diagnosis. ACTCM practices treating among other ailments allergy relief, pain management and fertility treatment in San Francisco.