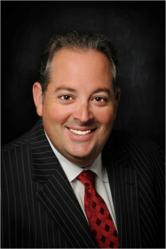 Dash Farrow is proud to represent the wronged players and will work tirelessly to correct this terrible injustice…
Moorestown, New Jersey (PRWEB) July 26, 2012
On April 30th, 2012, approximately fourteen (14) Chinese gamblers were lawfully playing baccarat, when they were allegedly illegally arrested and detained against their will. The basis of the arrests was a playing card error that was solely the fault of the Golden Nugget, who now admits the gamblers were not at fault in any way. The players won more than $1.5 million, however the Golden Nugget still refuses to cash the chips and in an unexpected move, has filed a lawsuit against the gamblers.
"Dash Farrow is proud to represent the wronged players and will work tirelessly to correct this terrible injustice…," says Benjamin Dash, partner at the Moorestown NJ based firm. While the matter is pending the Supreme Court of New Jersey, Atlantic County, Docket Number ATL-L-5000-12, the potential topics of dispute include claims of alleged discrimination, fraud and the illegal withholding of winnings.
Dash Farrow is of counsel to the Manhattan law firm Dansker & Aspromonte. The two firms will collaborate together to best serve the needs of the affected individuals. More information on Dash Farrow found at http://www.dashfarrow.com.
Benjamin Dash is immediately available for comment and further information at 856-235-8300 or bdash(at)dashfarrow(dot)com.