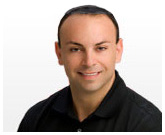 Chino, CA (PRWEB) November 13, 2011
The holiday season can be a nightmare for Californians who want to lose weight – or even just maintain, for that matter. Not only does time come in short supply this time of year, but the parties bring a seemingly unending flow of everything from heaps of stuffing and pumpkin pie to Christmas cookies and eggnog. A Chino Hills boot camp is just what the doctor ordered for trimming those excess pounds.
Many people assemble family and friends together to participate in a Chino Hills boot camp as a group. Working out can be a great addition to one's holiday rituals. It's time to trim up from all that summer of drinking and remain physically active during the winter months when most people are more inclined to stay inside and exercise less. Boot camps are rewarding because they reveal incredible results in just a few months' time.
At Fit Concepts Chino Hills boot camp, classes run one hour long, 3 days per week, and include a unique 3-in-1 blend of resistance training, cardio and core conditioning. Christina, one Chino Hills resident and boot camp client, says she was able to lose more than 35 pounds of fat, shed 24 inches and drop her body fat down 11 percent so far. She says, "The accountability and knowledge of a personal trainer has made all the difference in the world."
Lillian, another local resident, has lost 52 pounds and 32 inches thanks to the Fit Concepts Chino Hills boot camp. Since the program makes use of interval training (several minutes of rigorous activity, followed by several minutes of recovery), participants are able to see very noticeable results within one month of regular attendance. Scott of Chino Hills was able to lose 12 pounds and get down to 15 percent body fat within 3 months.
The Fit Concepts boot camp in Chino Hills is staffed with dedicated professionals who possess college degrees and years of experience in nutrition and fitness. They don't believe in magic pills, supplements or quick fixes. They bring programs that are easy-to-follow, varied, and based on scientific results. Their nutritional counseling is based on lean protein, consuming more vegetables and incorporating good fats and complex carbohydrates into one's diet. There are no gimmicks here: just intelligent principles, a proven system, and lots of positive encouragement.
Anyone interested in starting Chino Hills boot camp sessions may begin with a one-on-one fitness assessment, customized nutrition plan and a free one-week, risk-free trial at any time. The Chino Hills trainers are equipped to consult on a number of different health conditions and work with people of all shapes and sizes. It's best to get a spot in the camp before the holiday rush makes spaces limited.
###