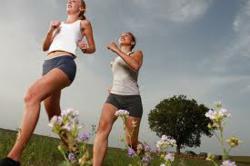 To be successful, you must decide exactly what you want to accomplish, then resolve to pay the price to get it. ~ Bunker Hunt
Chino Hills, CA (PRWEB) January 05, 2012
Chino Hills weight loss will be on everyone's mind once the New Year hits. The Fit Concepts facility is thriving with a fresh influx of clients who are serious about dropping dress sizes, pounds and body fat percentages. While many people join a gym in January, most new people are gone by spring because they lose the motivation to keep going or they are not getting the results they desire. Conversely, joining an established Chino Hills weight loss program puts people on the fast track to success.
"I think everyone arrives feeling a little guilty about their holiday eating and drinking," says Sam Bakhtiar, Chino Hills weight loss expert and owner of the Fit Concepts weight loss facility. "Yet, they leave that initial one-on-one personal trainer consultation with very specific goals and timelines in mind, not to mention all the tools they need to be successful." He adds that all new members get a customized monthly meal plan and a weekly group workout schedule. Their weight, inches and fitness levels are also measured so that progress can be charted from week to week.
"We get you into shape using cutting edge workouts that have been proven by science to make you lose fat and get toned as fast and as safely as possible," Sam explains. "Xavier lost 15 pounds, Gia and Valerie lost 30, Leene lost 40, Brandon dropped 60. Then we have real heavyweight workout warriors like Ann Masters and Pam Tseko who lost over 100 pounds! Fit Concepts Chino Hills Weight Loss Center truly helps people of all shapes and sizes. Whether you want to lose or just improve your cardiac profile, we make sure it happens for you."  
The Fit Concepts Chino Hills weight loss program espouses practical eating with lean protein, fruits and vegetables, low-fat dairy and complex carbohydrates. There are no shakes, supplements or expensive prepackaged food. "We teach people how to eat for life," Sam says. "There is no magic bullet, but there are healthier ways to indulge our cravings than to reach for a chocolate bar or bag of chips. There are small steps we can make – like not missing any meals, or cutting out red meat, that can have an immediate impact on how we look and feel."
Through a unique 3-in-1 workout of cardio, strength-training and core conditioning done for an hour, three times per week, Chino Hills weight loss program participants are able to have fun and get fit at the same time. Results vary, but some Fit Concepts exercisers have been able to lose over 35 pounds of fat in less than 4 months.
"We aim to help you lose a safe, healthy two pounds a week," Sam Bakhtiar explains. "Of course, the more you have to lose, the faster it tends to come off, so people who are carrying an extra 100 pounds will find that the fat just melts right off once we rev up their metabolism with strength and interval training." He adds that anyone interested in losing 8 to 10 pounds a month can sign up for free nutrition counseling and a week of free boot camp sessions at http://www.FitConcepts.com.
About Sam Bakhtiar
Sam Bakhtiar is a Persian-born American with over twenty years of experience in fitness training and body building. After completing B.S in Premed and Nutrition, Sam also received a degree of doctorate of Chiropractics. Along with being one of the best fitness trainers, Sam is also a business and marketing expert. After establishing a successful fitness training business with substantial income, Sam is helping other professionals in the industry to achieve their business goals. For more information, please contact using the following information.
Contact Information:
Sam Bakhtiar
Fitness Concepts
909-393-9075
http://www.FitConcepts.com
###