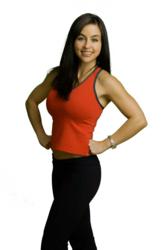 Remedy your deficiencies,
and your merits will take care of themselves. ~ Edward Bulwer-Lytton
Chino Hills, CA (PRWEB) December 07, 2011
A toned body that is fit and healthy is one of the ideal goals of people who want to follow a balance of regular exercise and a proper health diet. To take that a step further, some clients may want access to core training that is practiced at Fitness Concepts by each Chino Hills Personal Trainer.
Importance of core training in the body
When following training programs, those who are not as knowledgeable in proper exercise trainings may not be able to include core exercises in a client's routine. The problem there is that one may be missing out on one of the most important parts in training.
For instance, a key benefit in core training is that it involves the deep abdominal muscles and stimulates them during the exercise. Transversus abdominis is an important muscle, which is said to surround the entire waist. As a very deep muscle, it supports every abdominal structures and one's lower back.
Those who practice abdominal exercises may assume that this is enough to compensate for core training. In reality, only the superficial abdominal muscles will be stimulated. And only effective core training can go beyond these superficial muscles.
Results with Fitness Concepts core training
For beginners, the benefit of training is that they get to practice and improve in a sport and lose weight, without the mundane task of going from one gym machine to the other.
Among the results that one can expect include an increase in energy, better body posture and movements, lessening or prevention of lower back pain.
Practicing with a Chino Hills Personal Trainer will allow for improved strength and body endurance, as well as a reduction of possible injury risks with longer training.
About Fitness Concepts
Fitness Concepts is a personal training company that was founded in February 1999. Since then, it has helped more than 5,000 clients to improve their lives with proper training, nutrition, and supplementation. Instead of unhealthy quick fixes or diet fads that may lead to hazardous effects, Fitness Concepts believes in educating its clients on the importance of the combination of exercise and dieting. More than just establishing the foundation of health and wellness in every client's life, Fitness Concepts builds their self-confidence and inner strength. Visit the website at http://www.fitconcepts.com for more details.
###